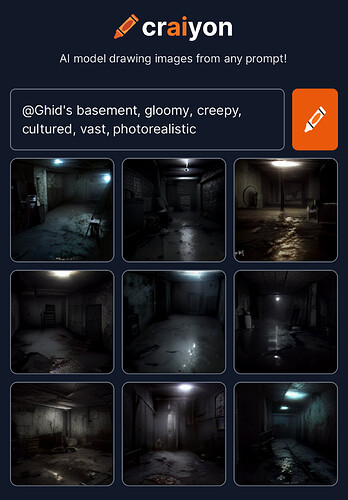 Enough said. @Ghid, why is this so easy to make? I thought your plots were secret?
look if I knew I was having people over I would've cleaned
I like how McGick's cider factory and Ghid's basement are basically the same place.
maybe he lives in the factory?
I have some more pix that may answer your questions:
Sorry, @Pakari , but Craiyon apparently cannot understand what you should look like.
Here's some random pictures:
and now the topic is becoming star wars randomness
I can confirm that when I am crushed into a cube form, any of those are solid visuals for what I look like.
Well, the title can easily be "AI generated artwork for the live-action Book of Boba Fett series," now can't it?
Honestly, I would have posted those on the Dall-e Mini/Craiyon topic, but no one's posted there since I did. Not because I broke it, I hope.