at the beginning of the video
So...this popped up in my Capital Marketing test. I nearly squealed in surprise in the classroom.
Is Avak a common name or is my teacher secretly a Bonkle fan?
Bionicles are used as World's first LEGO robotic band controlled by Arduino Uno.

Good to know I wasn't the only one to flip my lid when that scene hit.
I saw that in real life, and also take a picture of it in my phone.
I saw that too- Tahu's nemesis rises.
#bannedforleaks
actually i discovered that like 2 years ago
just never posted it
still think about tahu every time i see it though
YES! FINALLY found the name of the episode I found thy reference in (uploaded the find on wikipedia for posterity sake)
The King of Queens, Episode "Friender Bender"....

Carry continues to glance at the Bionicle sets, and yet not buy even one of them....they suck at buying gift for kids.
I love how they put the wrong lid on some of the canisters, as though they couldnt bother to just to buy brand new ones just take the canisters from production staff's relatives .
The Bionicle Community Group Page on facebook has its fair share of gems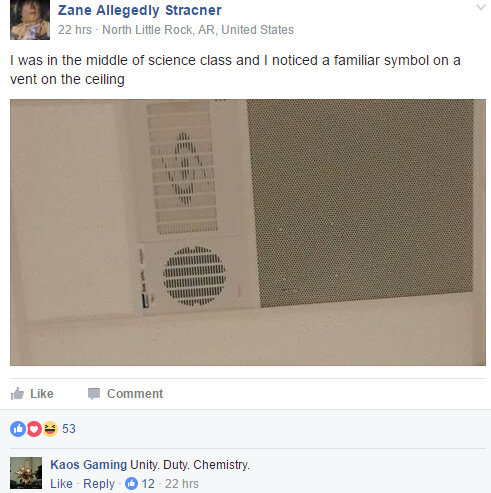 I noticed that a lot of people (not on the boards) have been proclaiming Bionicle memes as a trending thing.

(Two notable examples I found on various websites acknowledging it)
I would find it pretty funny if Bionicle does become a popular meme, I guess it's technically a cameo in pop culture in general.
Well I found all the memes on Reddit and I guess we had to get to TTV somehow.

How did this originate? How did this happen? When did this happen?
Basically, on /r/me_irl a few days ago, someone posted an image of a PowerPoint saying "In Conclusion, bionicles", with an image of the Toa Mata. Then, people got hit with a wave of nostalgia and began posting their own BIONICLE memes....
And then it spiraled out of control.
It's really nice to see BIONICLE getting some kind of attention, even if just in the form of memes on Reddit.
And 3 months after Bionicle has been cancelled. You've got to love the internet and its timing of things.
Man, this is so great. I just uploaded this to that sub, and I'm hoping to hit the karma jackpot.