You made me sit through 6 minutes of Spy Kids to find it
31:03
Spy Kids 2, the timeless classic, has a run time of 1:41, considerably shorter than the the length of that video. The time code provided is probably accurate for a version of the film running at regular speed.
When eating pieces, bionicle made a cameo in my throat.
Well I did drop a kraata in my food. It tasted like gross tubber after I took the kraata out.
Graveyards are references to BIONICLE
The Kraata or your food?
~W12~
...
I prefer not to answer
this?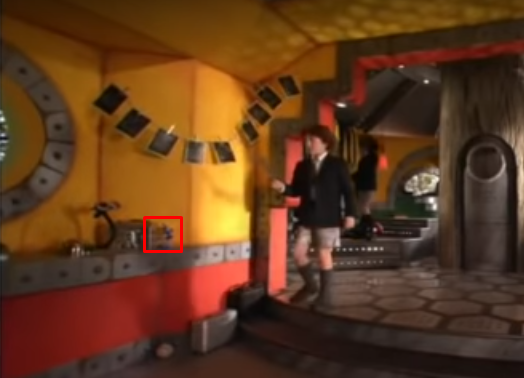 I'm sure you all know about the BIONICLE easter egg in the Ninjago City Docks set; there's a poster of the island of Mata Nui inside this room:
There's a bit more, though. On the bottom are 2 words written in the Matoran language. Use a Matoran language key and those words will translate into "Mata Nui." Neat.
That's awesome. It seems that some set designer has vowed to keep Bionicle alive through easter eggs. On another note, that's an accurate real-world globe in the same room... does this mean that Mata Nui and Ninjago both exist on Earth?! Lol
Gonna order this part off Bricklink when it's available. Would be neat to give to Takua since he explores so much of the island, or just to have in general.
Bionicle was referenced in an episode of MST3K's new season.
Did you know that Easter island is also called Mata Nui?
Rapa Nui. It's called Rapa Nui.
Has anyone else noticed some HF masks look like certain Bionicle masks? Idk is this rly goes here tho...