Helryx: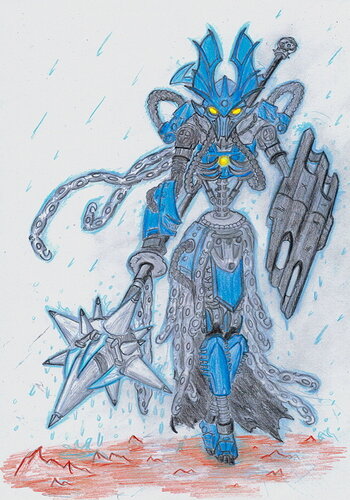 Mask: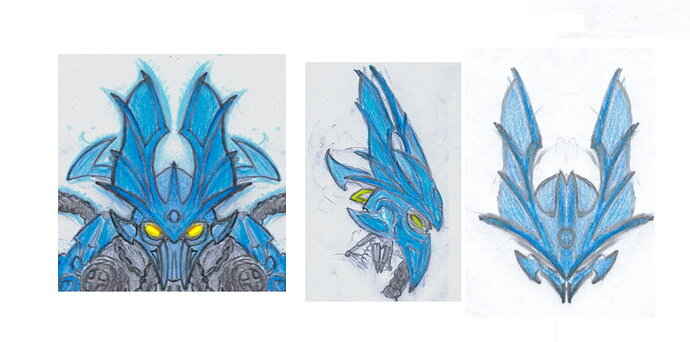 Linework: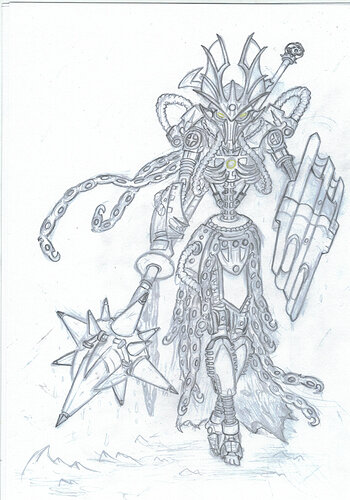 While I used the winning moc as my primary inspiration, my aim was to include elements from all five finalists, and some semi-finalists, that resonated with me;
The: Mace, Chains, Mata Torso, Ribcage, and a Withered Arm befitting the Disturbingly Frail description.
I apologize for how the colouring pencils turned out, it was a rush to get things done on time!
I'm primarily a sketcher, I have a long way to go if I wanted to match the quality of these other digital artists.
Good luck to everyone who entered!