yeah just delay the contest results for two months
Or delay it for three months to get to 811 a bit later
Why not just have two Bionicle days?

Genius exists, and he is here.
ahh
I have an idea. If results of hagah MOC vote are August 10th,
TTV will hold Tuyet contest start on October 8.
Perfect.
Now it's time to work. Eljay
According to a google search, the Bri'ish did day-month-year originally, so the Americans (Britain's colony) did, too, and never changed it.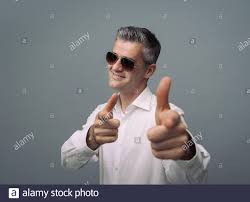 I do not make misteaks in my posts! Of course I menat August, thats why i said Agaust!
I'm American, and I absolutely agree this is the wrong way to write out dates. But we do a lot of things wrong, so it tracks I suppose
i'm apology, i didn't not. i will trying to better.
I didn't expect my original question to open such a debate about dates
They have the imperial system, so they like using weird stuff.
That is true and most probably the real BIONICLE characters aren't made from Lego pieces. But most of the characters have a canon apperance that looks like a toy, because they were release by a toy company. So I have voted following that esthetic in the past contests.
I undertand why people don't want the restriction, but given the Hagah restictions, it isn't far fetched think that a size restriction will be imposed by the moderators.
This- I- You can't- We-
…
This is true.
Oh, I really hope United States uses SI…metric units.
I'm an engineer, so I'm serious
anyway, I think that Hagah Contest was an special case considering the last contest and the future contest…
What are these metric units you speak of?
Oh! Is it the length of a Metru build?
They are also known as sanity
NOOOOOOOOOOOOOOOOOOOOOOO
and NO MORE METRUUUUUUUUUUUUUUUUUUU
Past year, in russian Bionicle community we had second celebration of 810 day on that date
Yeah…
All my sciences are in metric, though. Maybe one day America will catch up to the rest of the world.
Anyways, back on topic: What's people stance on mixel joints for the contests?
I think mixel joints are some of the best bridge pieces for system and technic/Bionicle. They don't look too far off, imo at least
I don't see why there'd be a problem with that. Why would anyone have an issue with Mixel joints?
Or is it part of the more general anti-System beliefs?
As long as it holds it's great.