I am an avid player of the unique deck game, Keyforge. So why not mix it with one of my other favorite things, Bionicle!
I decided to go with good ol' Teri and his Rahkshi first, which are all in house Dis.
credit to BS01 an Bionicle wiki for the Images.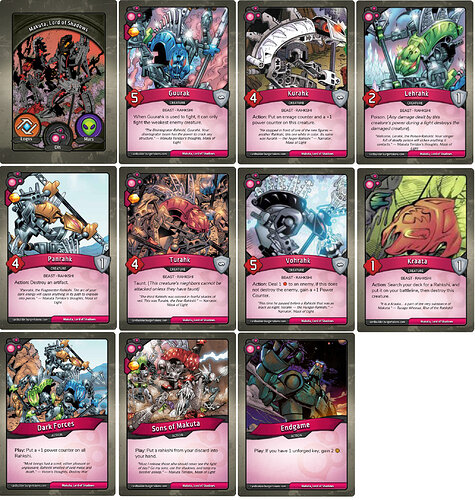 I intend to do more, probably the Visorak swarm next.
Please comment and critique!