Let's talk about Bionicle playsets.
Like this: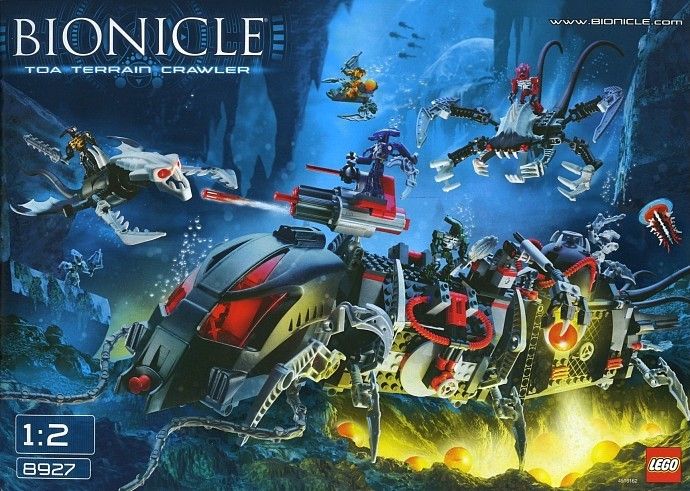 giant Piraka head and Giant Hahli-mask
also Giant Lhikan Hau
they really like making sets with giant heads
Never got any but they look awesome. The alternate models for some of these look even cooler
Dot to mention the giant DUme head.
Why did Carapar never get a Minifig?
I don't have one but I think they look cool. Could you imagine if bionicle was a system theme and they only released constraction sets like chima did?
The playsets look like fun but I never got any because I was going through a dark age at the time
Because Lego wouldn't go out of their way to recolour the minifig's parts in Carapar's unique poop gold and trans brown meld.
I liked them quite a bit back in the day. I had all of the '05 ones, most of the '06 ones, and the Terrain Crawler.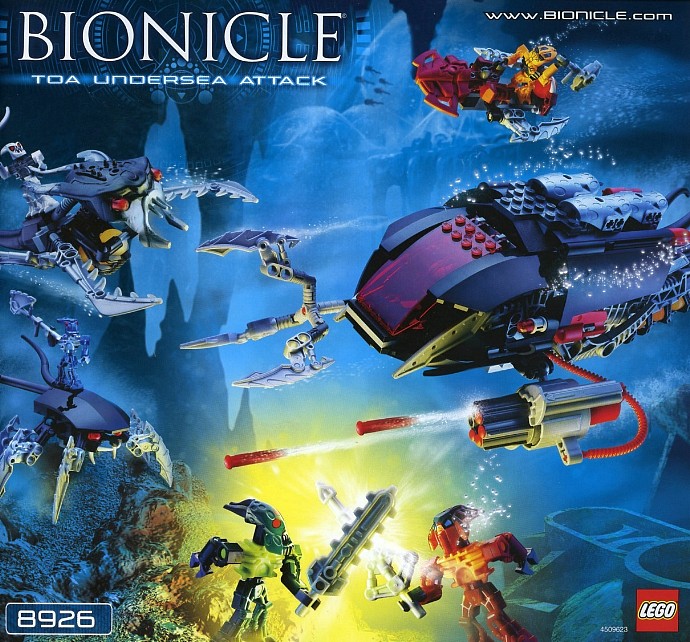 Also, I'm trying to imagine some of these colorshifted characters as sets.

05 sets were alright. 06 sets were best. 07 had worst minifigs.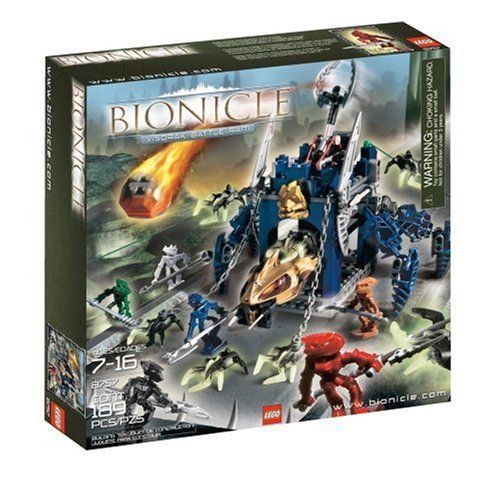 My cousin had this. And we thought it was pretty cool at the time.
---
All I have is the giant Lihkan Hau which came in this parts lot I got. Only the Hau, nothing else.
I got one of the 06 ones. Had some nice weapon parts in it. And a Rode (which is being used on my self-MOC). …That's about the extent of the good things.

lets see
I got
2005
-battle for metru nui
-visorak battling ram
-tower of toa
2006
-piraka stronghold
I really liked them even though the minifigs weren't the best
i also rekt one of my visorak, I put it under a lamp so it would have glow in the dark for a really long time (thought my kid brain) when I came back it lay there melted xd

What kind of lamp do you have?
I only had the Visorak Gate…the one playset that didn't have any cool masks or big heads. It only came with some Visorak stickers.
…? Care to explain your kid-logic?

Solar Powered Nightlight.
I only have 2 from 2005 and 2 from 2006.
wait where is the lhikan hau???