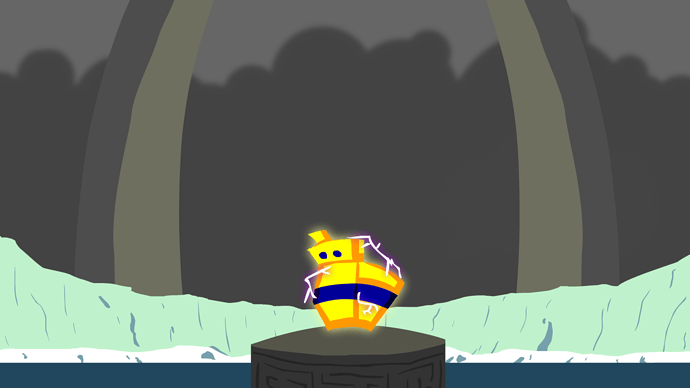 A story about the begging of a friendship and supernatural weather.

Script by
@Kaituhi
You might also want to watch it as soon as possible; the use of sound effects and music might count as copyright infringement. So we may have to reupload it without music. Or sound. The sound mixing is pretty bad anyway, since I had to edit some of it in Flash. Headphone users should seriously beware.
After who-knows-how-many weeks, it's finally over. The characters and backgrounds weren't meant to look too great, but I ended up gving it a bit too much detail anyway, considering animatics usually don't have a lot of color at all. Forgive me if I go too off model several times or if a lot of it looks wonky.
This isn't one whole pitch as much as a video comprised of a few mini-pitches. This whole short could be either a final scene or the premise for an entire episode. Pohatu tagging behind Kopaka, trying to break down his walls while looking for a fragment. What Pohatu ends up seeing is purposefully vague, to save Izotor's backstory for another episode, but give him something of an idea of what happened and who he is.
PS: I didn't put much effort into the designs of the fire-spitter or Kurahk. No voice acting either.