So as a new project, I'm taking all of the combiners from [this project] (Xing1870's Combiners, Requests Open), and making them fight.
Many will perish, but only one will win.
All of the fights are already set up, and you guys will vote on who would win.
Each post of mine will finish the last battle and start the new one. Each time I'll update the brackets.
Here are the brackets for season 1
Note: Each font is a different character.
---
#Battle 1
##Lil B the BasedMOC vs. Global Warming
Requested by @Irrie and @moa respectively.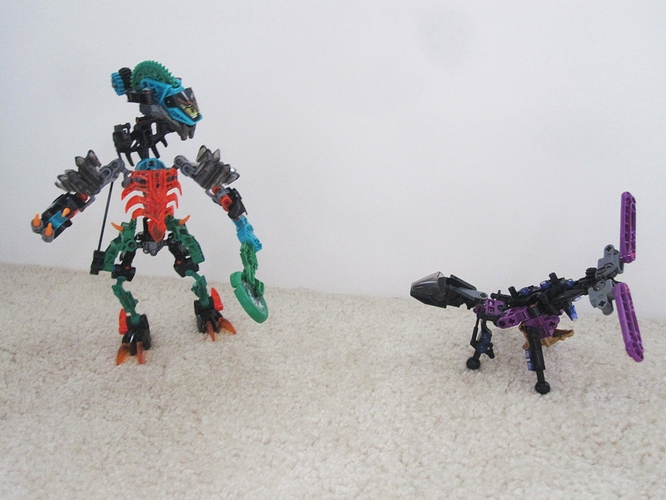 Who is this little pest?
>Transforming...
Heh, fool. You challenge me?
>...
#Who will win?
Lil B the BasedMOC
Global Warming