Hey folks! Been a while since I posted something due to uni but here is something I've been working on. I wanted to keep the design quite coherent and sleek, therefore I wanted to use some of the larger CCBS shell pieces such as the thigh piece and the large chest pieces. I liked the stomach design in my previous moc, Abalon, and wanted to implement it into another build. Originally, this was meant to be a g2 Makuta moc with the first design having a gold colour scheme. As the build progressed I decided that I liked the look of the silver creature head piece more and changed the colour to silver and black. Knowing that people might complain about the colour scheme, I wanted to put in some trans blue pieces so that the trans blue on the head didn't stick out as much. Due to the design, there was a slot just behind the front skirt which allowed it to be tucked away. I was going to remove the Onua sticker from the large chest piece but I kinda like it!

Anyways hope you enjoy, and I'll have more stuff on the way now that I've finished university for the summer.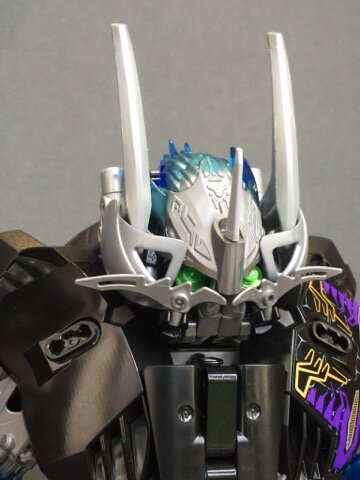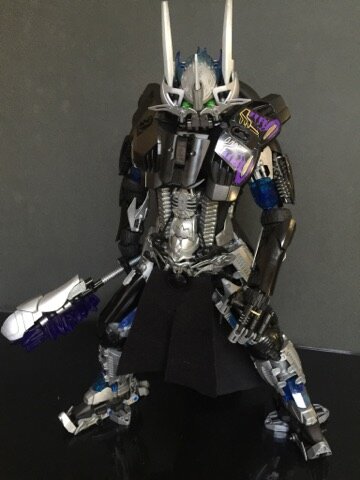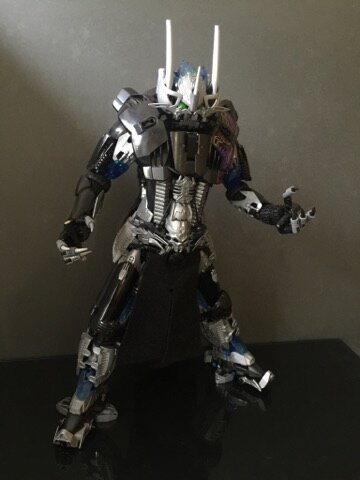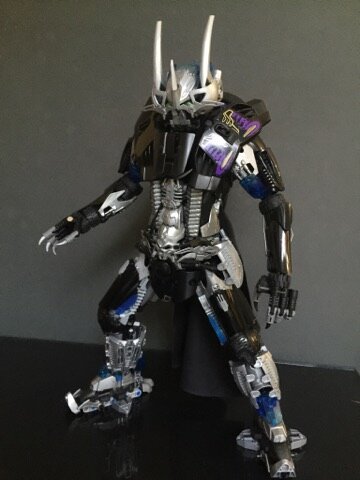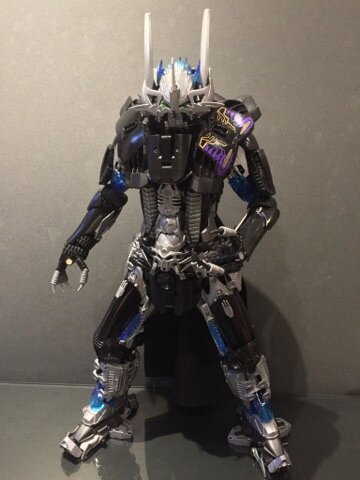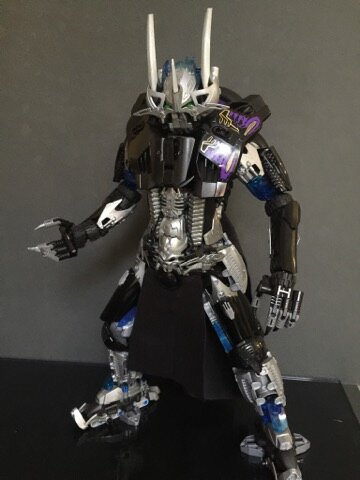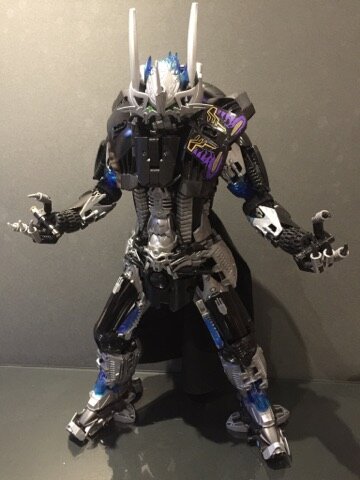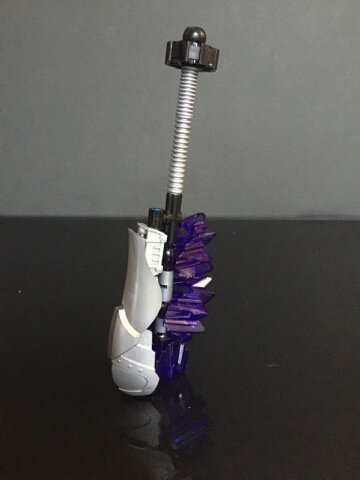 UPDATE : Had a couple of people saying the legs were too short, hopefully this pic of him standing straight fixes that

UPDATE: Managed to fix my camera, here is a clearer pic

UPDATE:
Made this head dress thing which i think looks pretty cool, also gave him a sword.