So yeah I didn't make these (I can't tell if they're 3D printed or bootleg, might be a mix, differing opinions have been shown) but I did find them in bags of Bionicle parts!
To put it simply my luck is absolute crap and also amazing at the same time, why is because I always find amazing pieces such as these or almost full semi-expensive sets but I never find the exact peices I'm looking for at the time.
Ok so this one came from a $10 bag of parts which also had all of an exo toa in it too!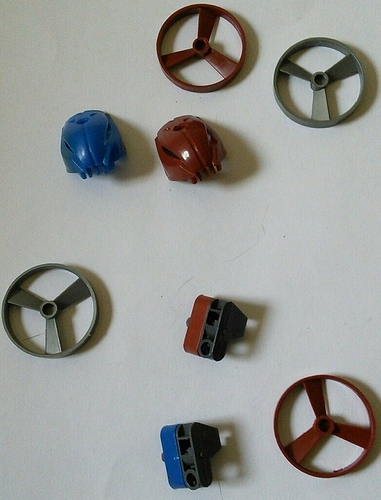 This one is more recent from 3 bags of parts I got from value village, which was awesome becuase I haven't found any there in forever! There were also a lot of other parts and I was inspired to make another moc (who I'll be putting up soon, only hint is its one of my few female ones and she's awesome looking!)