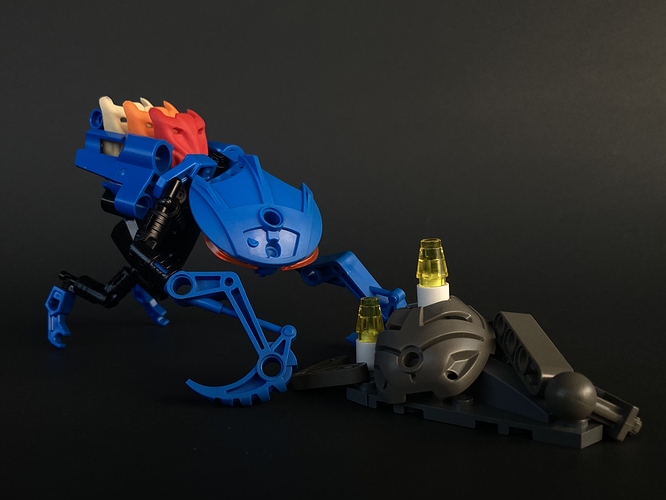 Patrolling Onu-Wahi for Gahlok in need
Flickr: https://flic.kr/p/2kmEqNx
I like this a lot; it feels much more suitable for an aquatic scout.
I love the little rack of Krana.
Got to say this is a really unique design for the Bohrok va.
This is so much better than the original set, yet most of the changes are fairly subtle. Overall, this is quite well done!
hey, maybe the krana wont fall out now! (I dont personally have such problems with, but most do) nice job, I like the different way that the eyes are implemented, and as others have said, it definitely looks like a more aquatic va. I also love the candlehead thrown in there
This design is so cohesive and smooth. Bravo!
Gahlok in need are Gahlok indeed… sorry, I had to.

This is, as rainsong said, more suitable for an aquatic scout, and just plain looks cool. The rounded eyes really sell it for me.
WOW! This is fantastic!
I really love the Krana-case!