Oh hey, I'm back. It's been a while Finished uni and got 2 jobs, give me a break okay?
Recently got my Bricklink mood on, and finally finished a torso build for a possible Gorast revamp that had been laying in my box of unfinished projects. The end result? A finished Gorast revamp. Duh.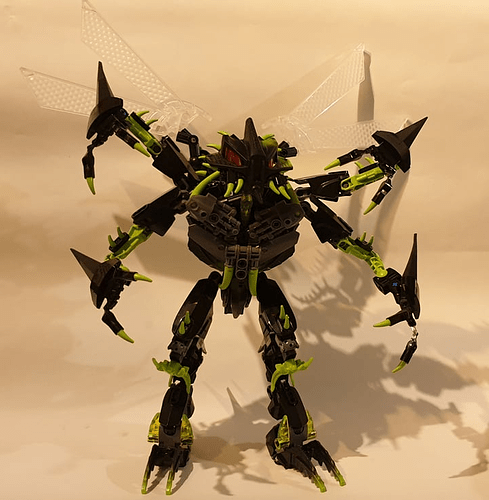 It was a project that was finished during one night, so it may not be my favorite work yet, but I like her the more I look at her. I never like, never liked the original Gorast set. I think it looks hastily put together. Weird color distribution. Weird weapon distribution with the silver claws on one set of the arms and the black/green on the other. And the skinny, non-fitting limbs. It all adds up for a imo pretty terrible set for a character that I personally find really cool.
This is the first part of a project that I'm planning of recreating all the '08 Makuta. I have the next part of the project hopefully coming up before the end of the week, and I don't think you want to miss that. It is, without a single doubt in my mind, my biggest Bionicle MOC, and Lego creation. Ever. But yeah, we'll talk more about that later. We are here for Gorast.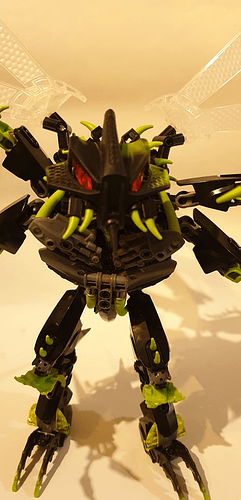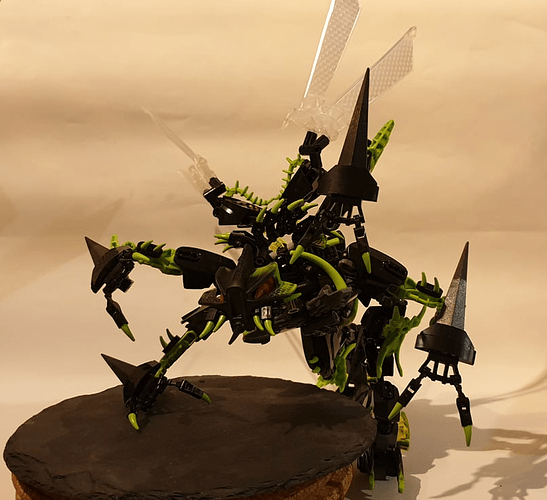 As always, I am looking forward to hearing what you think, your feedback is priceless. Also, tell me what Makuta you would like to see next, I am probably pretty set to start building on all of them, but I can't decide which of them I want to start with!
Other than that, hope you enjoy! Going to bed now.