I always get an anxiety attack whenever someone grabs my precious figurine around the arms and nearly crushes it entirely.
I warn them to be careful, but in general, I don't have any problem with other people playing with my Bonkles.
I don't trust people to be as careful as I am. The joints can be too delicate and I hate loose sockets.
First off, the term "Bionicles"is not correct
But yeah, I hate it when it happens. Many kids come often around my house, and none of them undertsands these toys are over a decade old, and they are fragile.
Most of mine are broken because people (including myself) didn't really understand the concept of "playing nicely and not ramming figures into each other."
I'm the wierd kind of MOCist because I make my figures to have functions and to be played with (Mostly for me, my sister doesn't like them). so, as long as they don't rip the thing apart, they can have at it. Of course, that also means an ever increasing number of sockets are completely shot. and yes, I am 18 and still play with bionicles. There a problem with that?
I've had some bad experiences of my sister mishandling my figures a long time ago when we were both young, but for a while when they were on display the only thing I had to worry about was someone bumping the shelf and accidentally knocking them onto the floor.
Nowadays, though, all my MOCs are in storage, so no one's really touching them.
LEGO are toys, and therefor are meant to be played with. I'm starting to put together a large bin of loose System/BIONICLE parts to give to kids whenever they might come over to our place. I try to keep my complex MOCs and high value sets and parts out of arms reach, but ultimately, I firmly believe that AFOL collecting/hoarding mindsets can become toxic and ultimately kill the fun of LEGO. The best solution to that is very often just to play with LEGO with younger siblings/cousins/other kids.
Edited title for spelling - legomaster (I'm back baby ;))
Aren't you afraid they might damage them? It's dangerous
But I guess I can agree with that though. But it also depends who exactly. They can be friends of my younger brothers which I trust, or random babies that want to play, thinking these are toys that can be bought back, with no problem. I believe Bionicle has become more of some collecting items than toys.
That's just what happens with toys. They get broken. They get damaged. Remember the themes of Toy Story 2?
Unfortunately, yes. If you can't easily replace a toy, it's best to not let a young child play with it.
Yeah, but now it's not so easy to replace them anymore, just going to the nearby store. At least I, have to buy them back online from mostly other coutries, which is expensive.
I don't let children touch my things.
Yes, they're toys.
Yes, they're meant to be played with.
But i have no money and if i were to let kids mess with my stuff then I'd need to be prepared to repurchase said toy in case of damage or theft.
I expect that if someone is going to ask to hold one of my BIONICLE MOCs, especially if I'm getting them down from the bookcase shelves where they live, they'll handle them with care.
Thing is with me, I "play" with my Bionicles on a semi regular basis. The difference for me is, those toys are mine therefore, I care a great deal about them. It's a lot easier to be careless with something that isn't yours. I also know where to hold my Bionicles as to not damage them.
Any time a child wants to play with my precious bonkles, I get them away and hand them the Duplo. It solves most problems.
With G2 figures I don't mind. The simple warning of "be sure not to take off anything" is enough.
With G1 sets though I still allow it, but make sure to have the person in question be very careful.
I have more to add.
I don't let anybody touch my model kits.
I've nearly destroyed enough by dropping them, fiddling with them, etc etc.
I don't need small children 'seeing if they can fly', or throwing them across the room.
No thanks.
Most of us can probably agree that The Man Upstairs is the real hero of the Lego movie.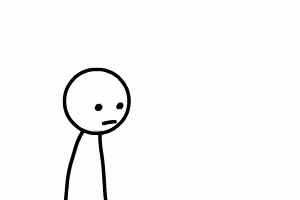 (I mean this in kind-hearted jest)
More seriously, that's pretty much the opposite of the movie's main thematic message. At the end of the film, Will Ferrel's character gives up his strict control over his big layouts (represented rather brilliantly in the story by President Business' mirco-managers) and learns how to play cooperatively with his son. They begin to create new stories together. Very similar themes also wind up being addressed in The LEGO Movie 2, only this time it's a conflict between brother and sister.