I saw a picture of the recent set 76155 In Arishem's Shadow and immediately thought it looked remarkably like a Toa: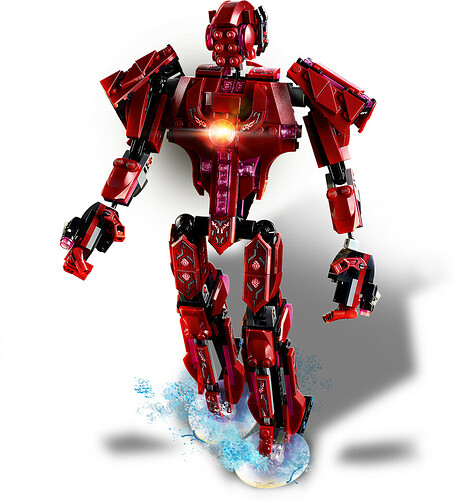 Lego has made some pretty fantastic mech/robot sets recently, but I feel like this one in particular shows the potential of a brick-built Bionicle line (which is realistically the only way Bionicle could return again, even as a one-off tribute).
The torso shaping is giving me strong Jaller Mahri vibes, with the curved 'horns' on the chest, and it even comes with a functional heartlight lit by a light brick!
It's also trivially easy to replace the neck with a joint suitable for attaching a Bionicle head (only required swapping 3 pieces), and though it's slightly out of proportion it fits remarkably well: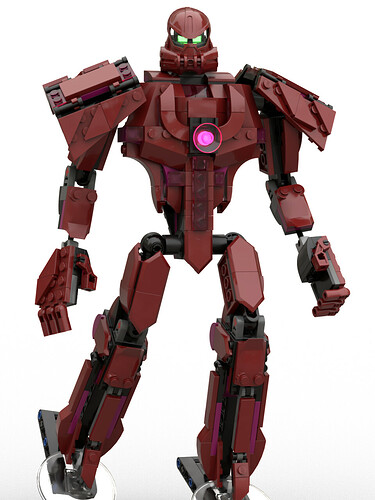 As much as I love the old G1 and G2 styles (admittedly G2 took a while to grow on me), I would snap up a set like this in a heartbeat.
How would you feel if Bionicle got a new line of sets, or a tribute set in this style?