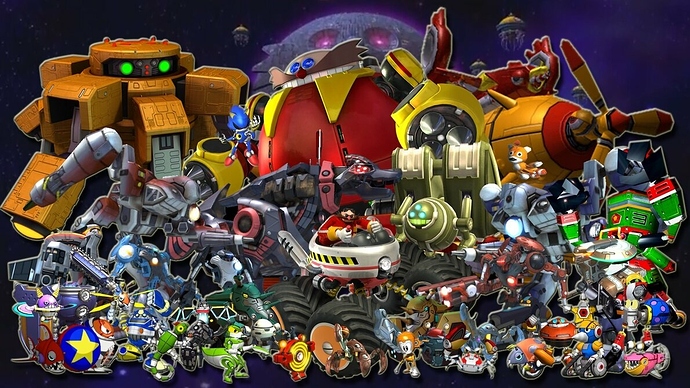 Welcome, to the "I am the EggMan" moc building contest. This is my first ever contest, and I am super excited about it. So without further adieu, lets get right to it.
Rules
All entries must be a creation of Dr.Eggman.
Anything from the humble moto-bug

to the mighty Death Egg Robot



Is eligible.
However, what you enter must have been in a Sonic game at some point. (So no Scratch and Grounder)

All entries must include a name of the source material.

Feel free to submit your entries to this topic.

If you create a separate topic for your entry, you must include "I am the EggMan" some where in the title.

The contest ends on October 17th 9:00 pm pacific standard time. I will release a video compilation of all the entries, 1-2 days later, announcing the winner.
EDIT: Rule number 6. LDD is fine.
EDIT: Rule number 7. If you decide that you want to participate, please say so in the topic.
Please note that whoever wins, will be based on my own opinion.
Feel free to ask me any questions that you may have.
Good luck, and happy mocing.
https://m.youtube.com/watch?v=9rRVQ6g5KjA
Contestants:
@Toa_Distraxx
@Khalsa721