This is also an excuse to try making a Bonkle (Umarak the Hunter) pose for a photo in a tree again. This is the first time I have tried to edit a photo (in a non-joke way). So please forgive it.
Original: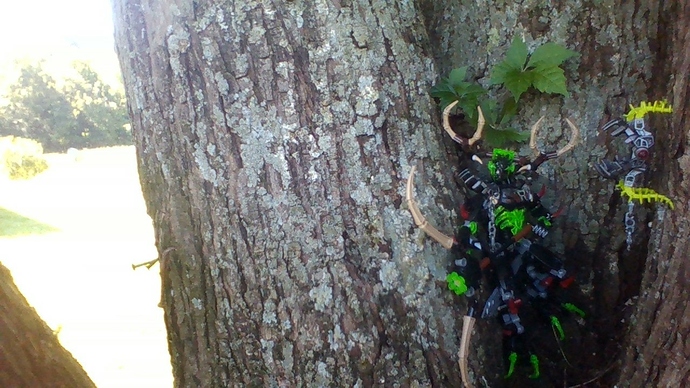 New. Umarak is one of my favorite Bionicle (G1 or G2) sets, so I tried to do the character justice with the edits. The photo is dark because I used a shader to make it look darker. I didn't just lower the brightness.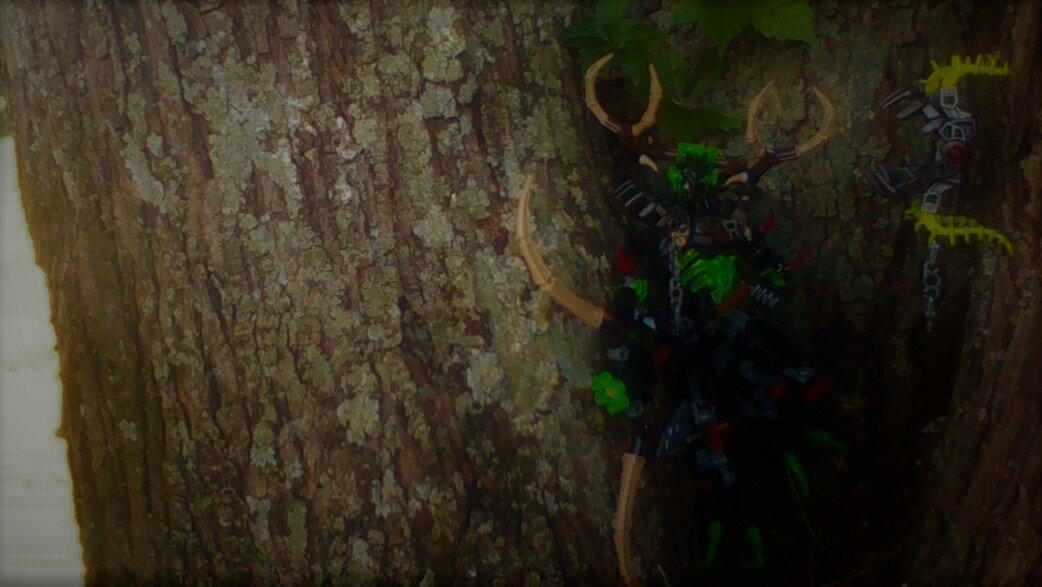 this is probably the best photo my laptop has ever taken with it's camera.