Just a quick little mock-up I made of Makuta using the 2016 waist swivel, as well as the gearbox. It was based on this image:
Obviously I don't have the Mask of Ultimate Power, so instead I used the Mask of Control. For those who would like to see what he would look like with the MoUP, I made a very primitive estimation.
<img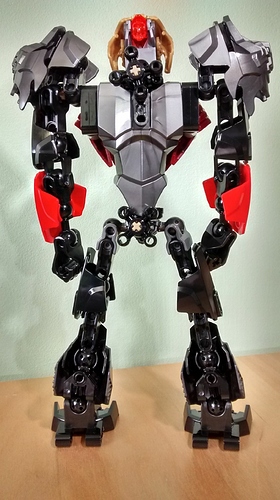 I will admit it's a little basic and it's not exactly great, but I think I achieved what I was going for. Constructive criticism is greatly appreciated.