Here are the official prompts for this year's InkTober: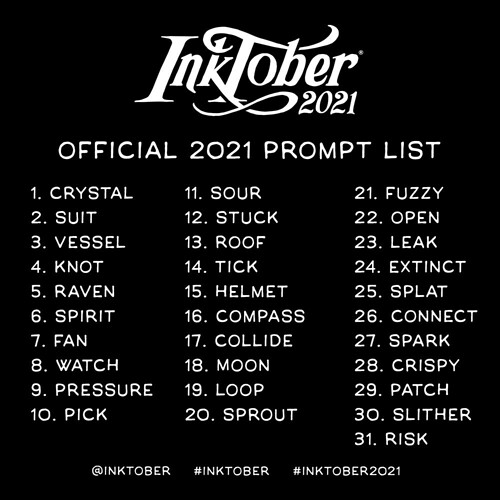 Feel free to post your drawings here if you plan on participating, or in a topic of their own. I'll probably post mine in groups if I'm able to stick with it and complete them all this year.
Oh, and it starts Today. So get busy!