I exist.

Do you? I'm a bit skeptical, but welcome! Reed da Roolz and have da fuhn!
Ok then...
Hi there, I'm ninjanicktf, lord of swag (and anyone who says otherwise is a dirty lair)
I hope you have fun and read the rules and know what /s means, which I actually had to google
Hope you enjoy your stay here!
Welcome to the boards! Hope you have a great time!

Hi everybody. I'm Cirkit Purple
....but you might know me (barely) from other places as "Cirkit", "Lightninging63" (even though I wasn't born in '63. I never had an AIM account so I guess that counts as my AIM username phase? That's my excuse), and probably other fun names that I can't remember right now.
I'm glad to finally be here. I like trains a lot, and I love BIONICLE, and I like even more pretending to narrate the "each set sold separately" bit from the commercials.
Five bucks says you can't guess my favorite color. Or... five... studs? I'm broke.
I also write a lot so if this is an eyeful, just skip to the end where I'll probably say something cool.
Oh and I MOC and draw and stuff. That about covers it.
Welcome! Hope you have fun here, but make sure to read the rules so you don't get banned.
These are very useful:


Welcome @CirkitPurple
I see that you created your account a long time ago but never used it
Anyways welcome to meme hell the boards
Thank you, @BioKnight ! it seems I created the account shortly before my power cord for my main internet-connectiony device stopped working. It was a dark dark time.
I'm glad to be here at the MemeTTV Message Boards.

Welcome to:
Struggle-to-get-master
I mean.
The TTV Boards!
Shh that's classified.
---
Howdy @CirkitPurple Welcome to your new obsession!
Lol not really
#protector pride


Anyway, welcome, @CirkitPurple!
Enjoy your stay and hail Demark.
What in the world is that icon?
Welcome to The Boulevard of Broken Memes The boards.
Read the rules and don't be a scrub.
Hi there! I have no idea who you are, but to you I say "welcome!"
Hi @CirkitPurple and welcome to the cul-er, I mean the TTV message boards. This is a place were you make many enemies friends!
Welp, I guess it's finally time I introduced myself.
Hai, my name's ar9914 and I've been following TTV for a little over a year. However, I never really got around to posting anything until now- mostly just too lazy to think up an introductory message. Instead, I mostly just looked at the featured mocs- they're always amazing.
My name started out as a randomly generated username from 2007. Originally, it was for lego.com, but over the years, it's grown on me.
I do a little bit of drawing here and there- I'm definitely not the best, but I don't think I'm the worst either.
So, yeah, that's me in a nutshell
Welcome to the active-ness of the boards!
Go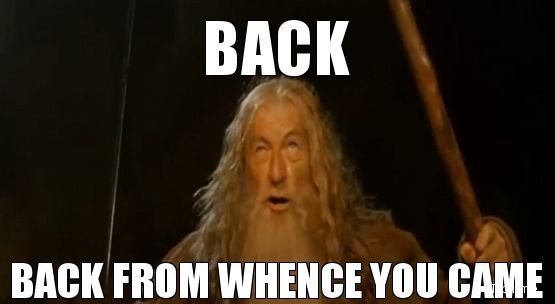 If you want to live.
/s
Read the rules, don't be a scrub, and have fun.
And don't die.
Excited to have a new member! Remember to have fun and not get too sucked in to the Speculation topics you can't go back
Ar! How ya' doin'? How's the wife?