.skaeps suidar retem eerht a nihtiw enoyna secnetnes eht sesreveR :kanohi ihonaK
Kudos. Kudos. That was a good one.
The Kanohi Hiccup: Gives the user hiccups when activated.
Mask of italian enragement: makes a pineapple pizza appear in front of the nearest italian, also it makes the user say mamma mia in every sentence
The Great Mask of Inconsistencies sometimes called "Kanohi Disney": allows the user to create anything from minor inconsistencies to major plot-destroying errors in movies and books. Due to the nature of the mask's powers, the Noble form has been know to replicate the powers of the Great form.
The mask of decanonization: a legendary mask, allows to remove people, objects and concepts from reality. Legends say a great being known as Greg, used this mask to remove a concept known, as "romance". The significance of this concept, and the effect it had on our lives, is unknown.
Mask of Justice: makes the user hate anime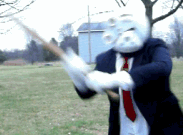 Mask of Victimhood: Oh gosh no pls Ghid I swear I didn't watch anime don't come at me with the SLEDGEHAMMER OH GOSH HAVE MERCY PLEASE HAVE MER
its a baseball bat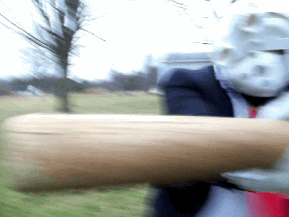 How was I supposed know you just came in swinging
Good point
I really need to get the metal engravings on there
Kanohi 3310: mask of indestructability,
Makes the user…well…indestructable.it also gives the user the ability to comunicate witn another person having the same mask (or a newer model )
Mask of Bees.
Summons Bees.
Mask of nonsensical masks:becomes a mask from this topic