#Warning: some grossness.
I continue my work from King328's D&D demon princes progression (part one), this time tackling lesser-known D&D demon lords. Each stage is after a school period.
Jubilex, demon lord of oozes (who I started and finished in one block):

Dagon:
After English class: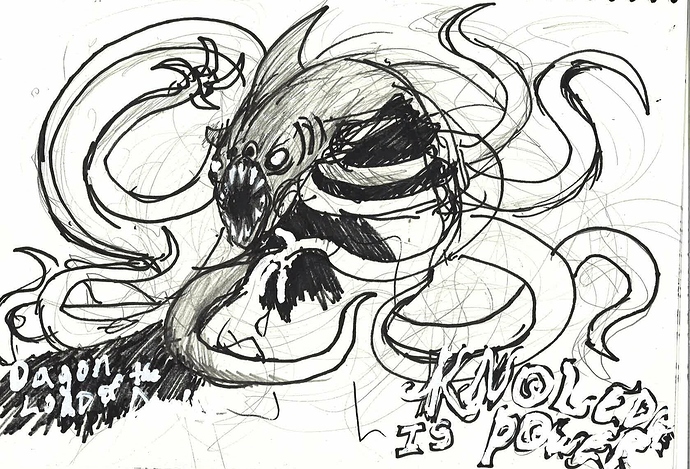 (TO BE CONTINUED)
Yeenoghu:
After English (I started him too):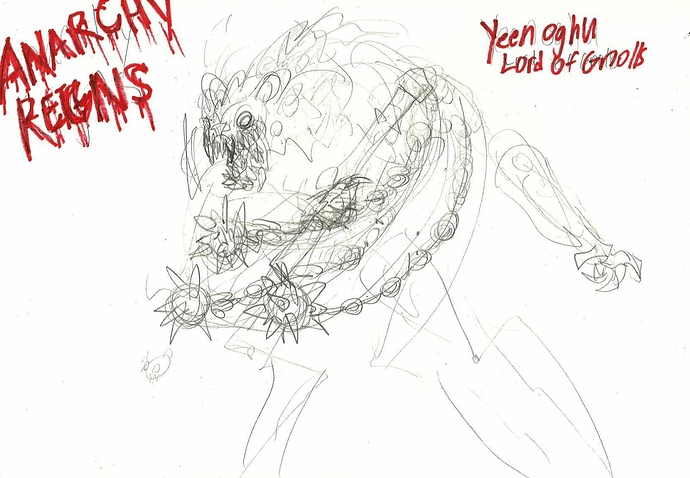 (TO BE CONTINUED)
Please give any feedback you have, good or bad! I really appreciate your comments, so feel free to leave one!