Any Inika mask.
Beyond aesthetics, they have no working connection to any piece other than their designated heads.
They have two axle holes on the bottom...
But they don't.
Oh, whoops, I somehow thought you were talking about the heads. Derp...
Well, there's always friction-based techniques...
Personally, I think one piece that is either very difficult to use or almost useless is the pirakha right arms. I have tried to use them in the past, but nowadays it seems near impossible to use them without building some sort of rig around the part. Although, it can be pretty decent as armour on slightly larger MOCs.
@Ekorak Although the black bohrok head things are decently useful for legs on a toa-sized MOC. But they are neigh useless as arms barring a titan MOC.
Edited for Double Posts
~Chronicler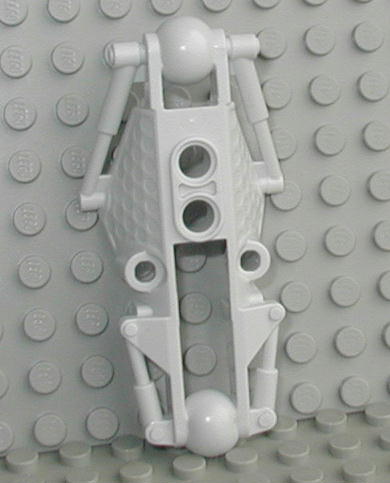 I actually found myself really wanting a second one of these parts in black this afternoon. They're some of the longest pre-fab lower limbs and are great for larger humanoid MOCs.
BobtheDoctor27 made Metru revamps with those babies.

http://bobthedoctor27.tumblr.com/post/138478405213/project-metru-whenua#notes
BTD is, of course, BTD. And the rest of us are not.
I used them as joints in several of my MOCs.

These
Axles don't even fit in securely
Hmm. Good point, they are quite useful as lower legs for larger MOCs. And they can be quite useful as large armor pieces for some builds.
But... open balljoints.
the Tohunga disk throwing arms are pretty less than stellar
Like, the non-disk arms can be used for some interesting texture, as seen on the Boxor, but the disk one is just too cumbersone to do the same, Plus it has no symmetrical counterpart.
I don't care about the axels, I just want to replace the batteries.
actually, friction would be nice.
Personally, I don't agree. I've seen the designs but I've never been a fan.
Still, if you like em then that's great! Each to their own.

This is definitely the least useful bionicle piece

Seriously, who uses this for mocs? Besides beginners I mean.

This is useful?
I've found myself using the Inika version of that part, which has a simpler shape and is easier to build on top of. But yeah, the Piraka torso is very difficult to make use of.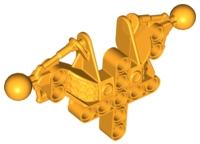 If you want some of those Rahkshi parts off your hands, I'll gladly take them. I personally think that they're quite useful @Omega I did.


@Nyran At leased it functions better that the throwbot disc arm.
A hard to use part is the center piece from the roboriders, but I have managed to use it as the base for a sentar along with a piraka torso again. Another unuseful piece is the roboriders wheel well.