I'm implying the robot would be hunchbacked.
I don't think it would really work.
Besides, the Duplo studs really limit your options for arms.
If I had that part and a bucket of Duplo, I could prove you wrong.
But not on the arms thing, those would be really awkward stubby arms.
This goes back to a previous point, could you make it look good?
I recently got a knights kingdom shield connector in a bulk lot, and I haven't been able to find any good way to use it.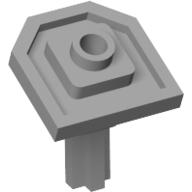 This thing does not inspire me whatsoever.
I can't imagine a use for this other than its intended purpose.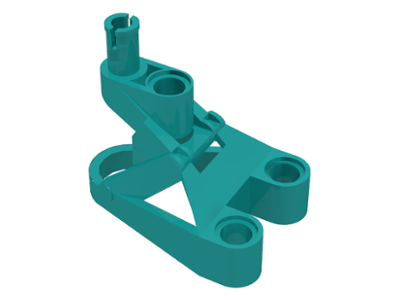 I used it as a head once.
has momentary acid reflex
I wouldn't necessarily cite that as a particularly good use of the Tohunga foot...
it's not, but it's an use so...
there was someone who used it upside down as the base of a leg
Yeah, that use is pretty decent, but it's still relatively hard to find a good use for it due to the awkward shape and connection points.
Looks like a vortex. A portal, a wheel, a cylinder in a mathematical sense.
You could use it in a mini battlebots moc, the teeth aren't too far off from what the real bots use (minotaur is the best example i could get in like 3 seconds, but you get the point)
One piece I don't understand people griping about is the Gadunka head piece. It has a gazillion uses.
Proceeds to not have an example of a good usage of one
ah, I've actually seen it too.
Monarc, The Undone: by biomaker

Vaan: by Avery Robertson

How about the tohunga/mctoran arm? Specifically, the one that can't hold the disk.