It's been a while since I last posted a MOC of mine, so I figured I'd come back with a bang and such with one of my favorite combos I've ever made…
…NKU-15. So for whatever reason, I was once looking at Grievous and thought "he'd make a good mech." So I took him apart, added some PoS parts, and this happened.
NKU-15 features a laser sword, mini-thrusters on the back, and a working Stud Blaster. It's around the same height as the original Grievous, if a bit shorter, and is piloted by a nondescript Villager of Stone.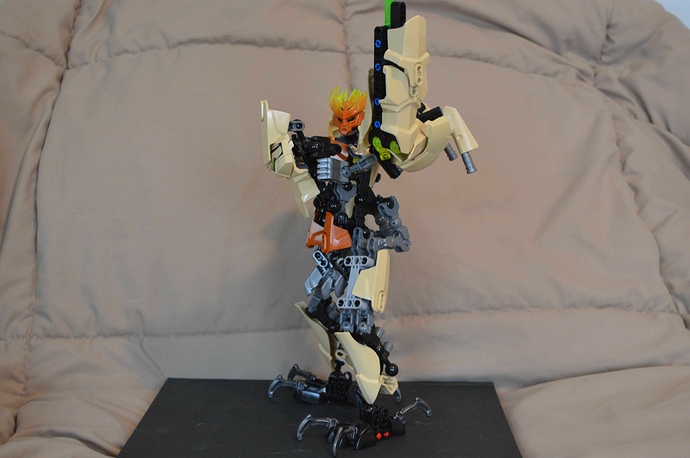 Side shot.
Frontal shot.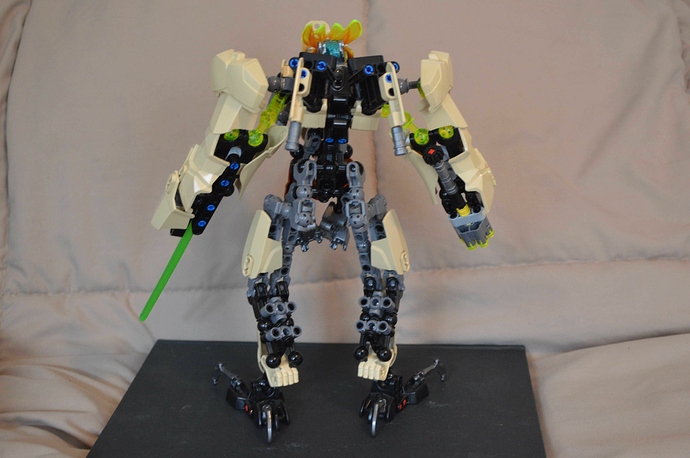 Obligatory back shot.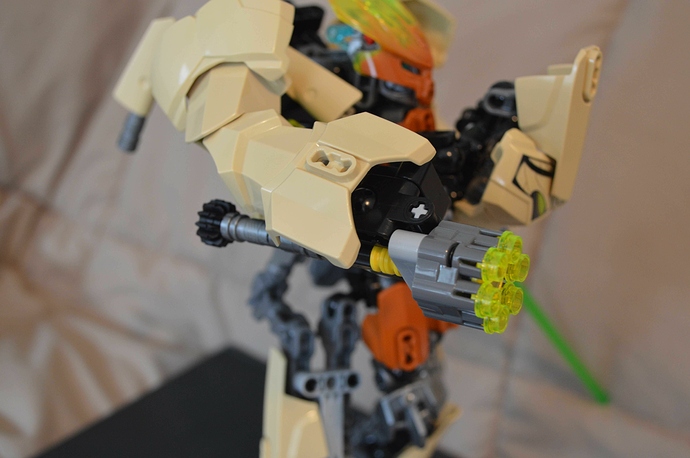 Close up of the shooter.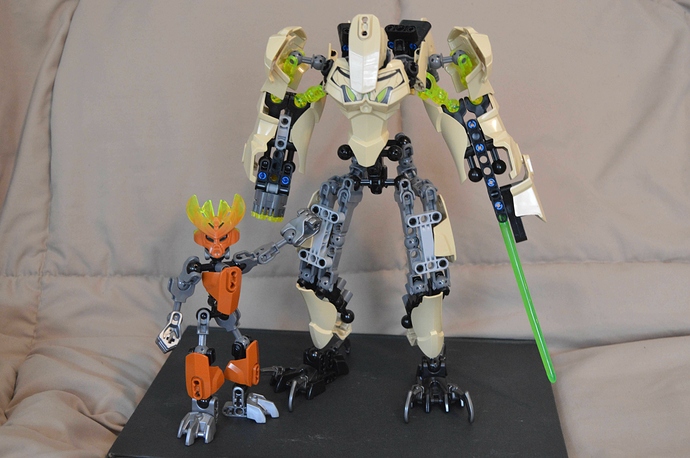 NKU-15 with his Okotan pilot.
so yeah that's pretty much it okay bye
and yes, i am aware of all the open balljoints