This is incredible! As always, I find nice usages around, which are really cool. Where did those tubes come from?
They're the transport tubes from 7317 Aero Tube Hangar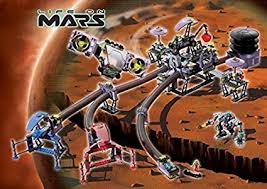 The blue eye of this moc is a targeting display that also comes in this set.
Please build a Doc Ock like this. This is awesome.
And here I am thinking nobody could incorporate those tubes into a MOC.
Every parts usage amazes me, from the use of the hockey helmet to the av matoran torso, the perditus heads and even the Cody shoulders being used in such a fitting way, one thing I would personally change is the lower arms, I think they look too bland
Otherwise, 9/10
MOC OCK!
But this is sick! I love everything about that torso design.
But how many layers does he have?
Ok, this is epic. Amazing idea to use those Life on Mars tubes!
This moc looks incredible, great use of the tube pieces.
I love how the knees are keetorange, but they fit in so well regardless.Heck, I'd argue they fit better than an actual orange version of that piece
The knees are orange too, it's the lighting and editing that makes it look off.
huh, for some reason in the photos they look distinctly keetorange
Doc oc is that a new look?
Don't tell me you are going back to be a villan again, what happend to being the Superior spider-man?

For real though looks cool.
Dr. Octopus with Doom Marine? I love it!