Do the rest of the metru have wearable masks?
No only Nuju and Vakama got wearable masks. Hordika Whenua got a wearable mask along with Vakama though
//#bringbacktechnicfigures
To be honest, I thought those were actually kinda neat, even if you can't use them for much else.
the technic minifigure's were so neat. They'd be worth at least a reissue for a Technic anniversary line
And they say LEGO is only for kids…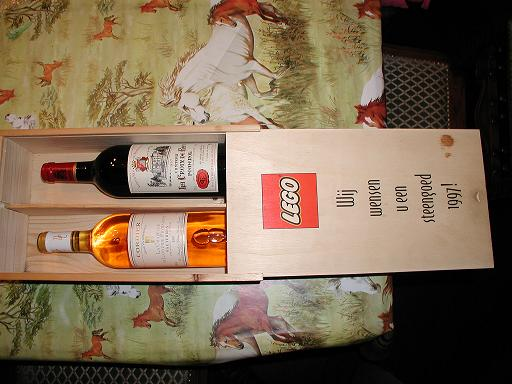 That has to be a an employee exclusive. If it's not I am going to be extremely confused.
I own the Vorox version of the camera, got it a few months ago. I still have to test it out though.
Me. I bought that a few years ago. Still have it sealed but somewhat damaged in package. No I don't know why it was made, but I bought it for the absurdity of it. And to add to other things full of Bizarre LEGO.
@DFH Update: I also have the Tuma camera too. Both that and Vorox I'll need to open and test. Hopefully I come back with results soon.
@BioKnight A few months ago I finally got some pieces and a figure from the DUPLO Little Robots line. I've seen the Nesquick Rabbit for sale but he was almost $100, like wow he's risen over the years.
I actually have almost the entire line and the full set of figures. It's one of the few lines outside of Bionicle to use flat dark gold.
my fried that is a six year necropost
Such is the way of this place.