Still a lot better than 33 tho, and you can buy it immediately
That link sends me to the same listing I shared with 33 shipping and 2 dollars
Click on the one that says preowned in the little tab above and that should get you to the one I was referring to
I doubt anybody really cares about this set, but it's sealed, and this set sealed usually goes for like 50$ at minimum:


So if you can manage to win the bid you might as well have got one of the best deals of your life.
Dang, that's a great price.
This is sold, but was a great deal-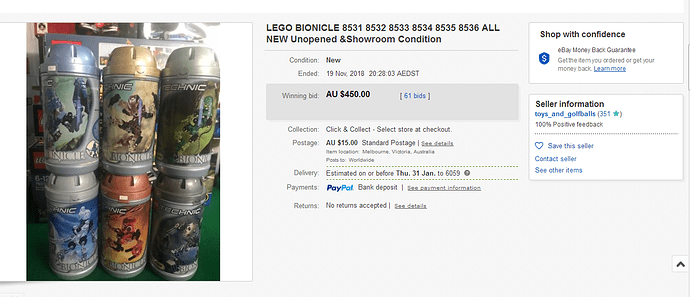 Also this-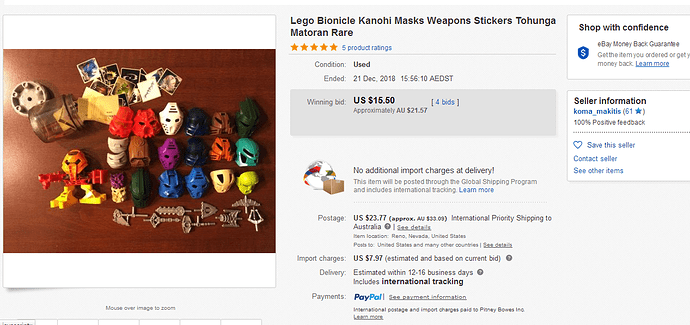 What have they done to you guys… Their faces are cracked and distorted-

I wouldn't even pay $15 for this guy. Not even sealed. Plus, I dont want a flashback of every joint snapping on all of my Star sets lol
That's Mantax, not Kalmah.
Sice you are from United Kingdom, you can buy that easily.
I'm beginning to be jealous that there are so many things around there!
Oops… I see now, looking more carefully. Thanks!
Yeah, and for almost 3X as much for shipping.
If you live in the UK it's probably the perfect deal. Maybe @Mr.Monopoly can get it…
Sorry, the listing's ended.
Prototype pink Stormer's helmets from this post have been listed on eBay

:
https://www.ebay.com/itm/192812855599
https://www.ebay.com/itm/192812853405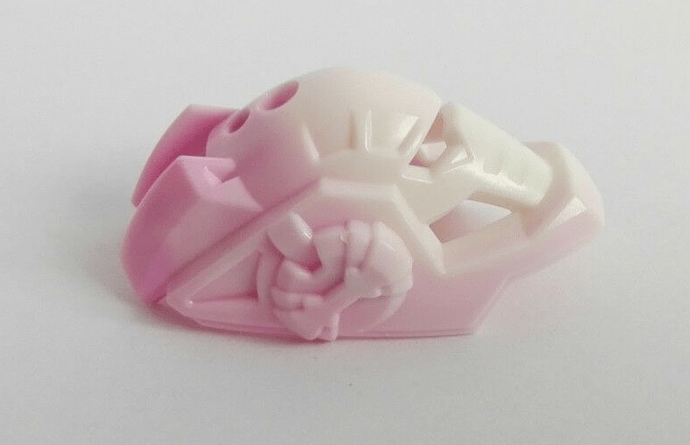 Ok, so A weird sealed combo pack with Bionicle the Game and A sealed Onewa Hordika, plus another sealed combo pack with Bionicle the Game, Drome Racers, and Soccer Mania all for 30$? Sure, I'l take it, if shipping is convenable. Thanks for sharing this!
I wanted to get Bionicle the Game at some point, but it seems this might be the perfect occasion.
Edit: It's now on my wanted list. Thanks for sharing it!