I don't MOC often but here's my topic for the off chance that I do.
"Full view" type pictures will be posted here.
Feel free to critique, but keep in mind that I don't have a lot of CCBS experience and limited piece so o.o
Anyway here's some stuff.
---
##Toa Akida
I was experimenting with custom torsos and accidentally made a Toa version of Akida. If I'd known it'd end up like this, I probably would've made her more thinner/sleeker like a fish….or something.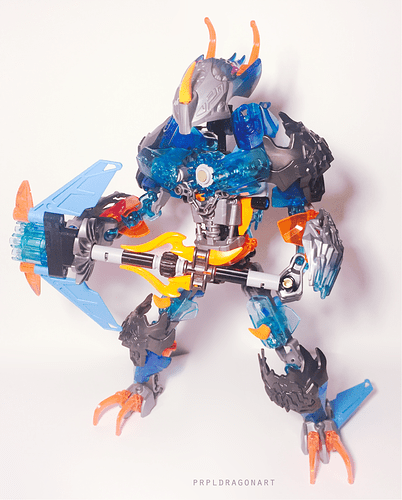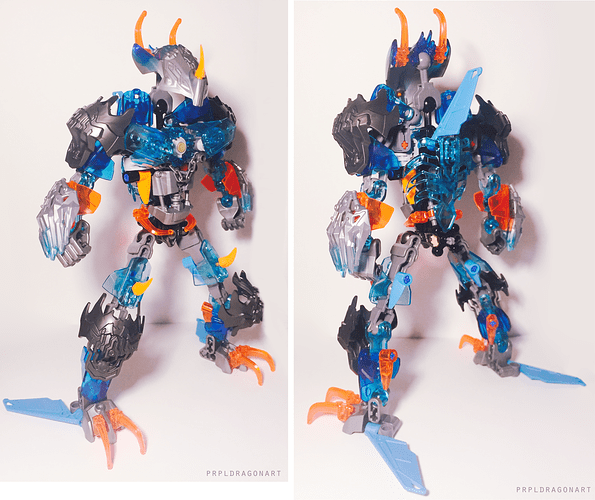 Weapon closeup: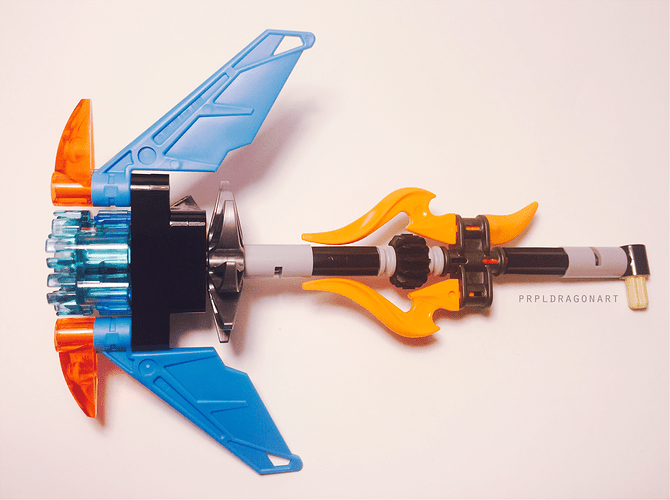 ---
---
---
##Toa Uxar
After making Akida, I was motivated to keep mocing and since I had a decent amount of green, I went with Toa-fying Uxar.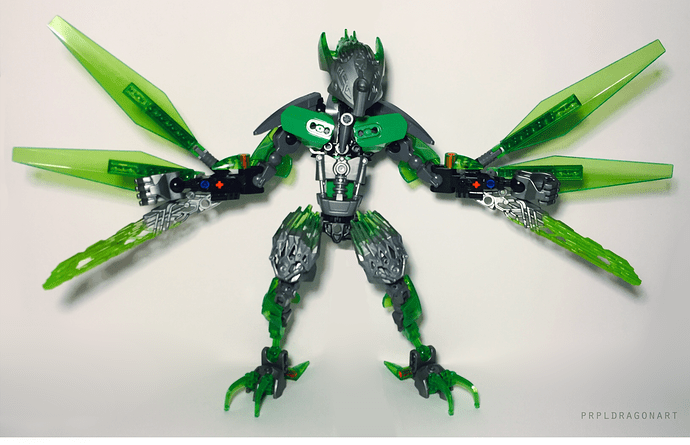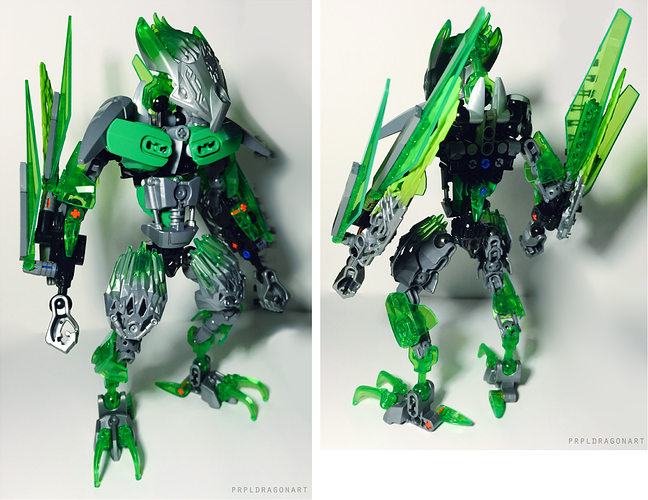 ---
---
---
##Prpl (Self-MOC)
So I finally made a decent self-moc. Even though it uses Razar's constraction head, I picture it more dragon-like (for obvious reasons).
I don't really have backstory for her lol. Maybe she's a Rahi hunter? Yeah that works.
Full Gallery here.
lol dont you dare mention the red pins. they match the eyes ok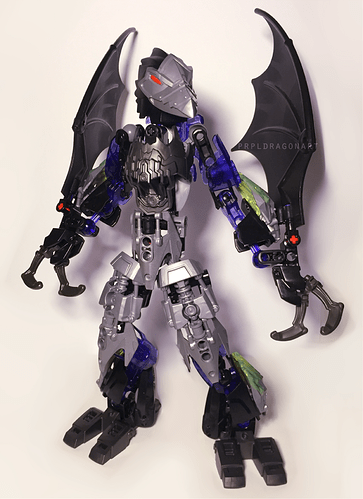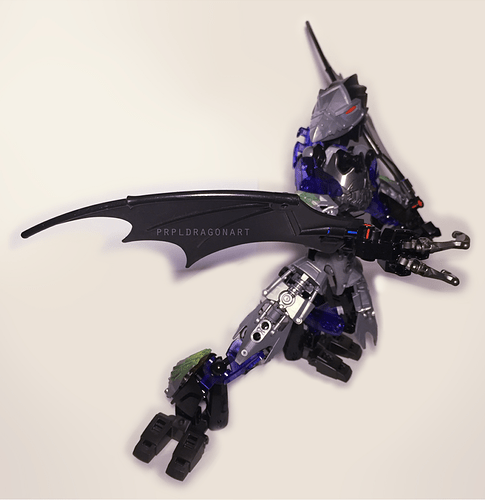 The "wings" act more like elbow-blades than actual wings, and they're also detachable.