Man, I've always loved the torso design especially you gave Tributron.
Hey, I didn't see this thread
Here's mine:
Nice colour scheme much better than mine clever usage of the vahki arm and the custom thigh to make him look more unique from the already existing ones
Original Toa form:
Phantoka: (Sorry for the slightly blurry pics. Camera they were take with was older.)
Still looking for pics of the Mahri form.
Nice! i kinda prefer the original version though.
Do you think you'll do a redo of Cordax salesman?
After being in the mech for a while, Cordax hopped out, but because it had been so long, he was now bigger.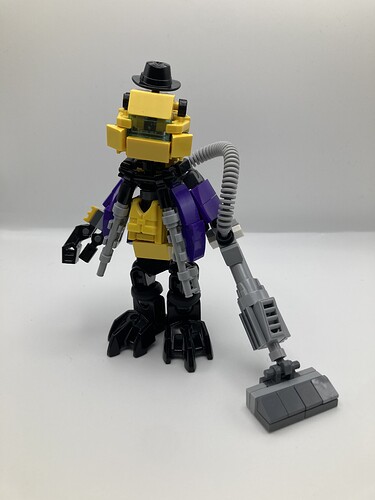 Cordax has also found his fedora, so that's nice.
After being alone for about a week, Cordax figured out mitosis, and created two more Cordaxes.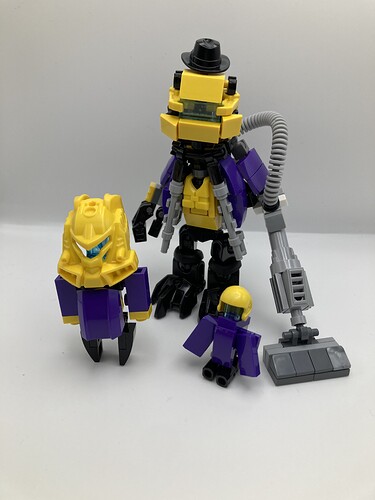 and then the original one became the vacuum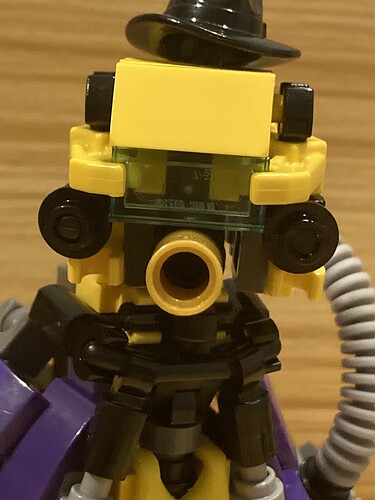 cordax you should buy the fabuland vacuum piece
Did some digging. Found a couple of lost pics of my previous two Self-Mocs. These are the best I've got for the time being unfortunately.
This Glowy Boi is the second version of my first Self-Moc Coactivus, Toa Kawatta of Magnetism. He was my Self-Moc from 2009 to about 2014 and has since been upgraded(retired) to Turaga.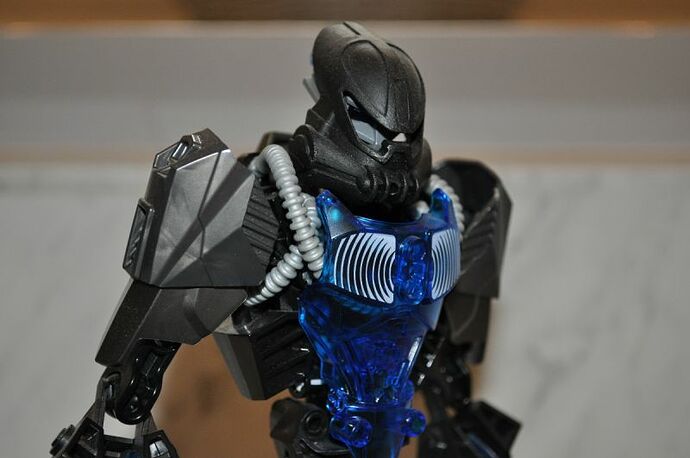 This more somber(edgy) fella was my second Self-Moc Captain Oerstus, Toa Mutungo of Magnetism. Active duty years were from 2014 to 2019 but I never really meshed with the Cap tbh.
croidax
You never cease to impress me
Fun fact: although it is not visible on the MoC, HBL's "hands" are actually eight adult thumbs sprouting concentrically around its wrist. It can also shrink down small enough to fit in the back of your ear canal
black light for the win my guy