This is a loose sequel to one of my previous topics:
This one is sparked out of my interest in other poeple's experiences with Bionicle movies. Namely any small, seemingly insignificant details that have always bothered you or you simply found them weird.
This can be anything from conundrums, design choices, storytelling, animation details/errors, or anything else.
Mind you these do not have to be negative things, it can also be something you find cool or better than other Bionicle media.
Here are some of mine:
In the second movie LoMM, it always bothered me how Nuju's scope eye emotes. I get that character models for Miramax trilogy were made in such a way to express emotion, so they rely on lots of stretches in CG models, but this just seems off. This eye is supposed to be a rigid telescopic lense added onto the mask. We even see how the diaphragm works at the beginning when he inspects the Toa stone.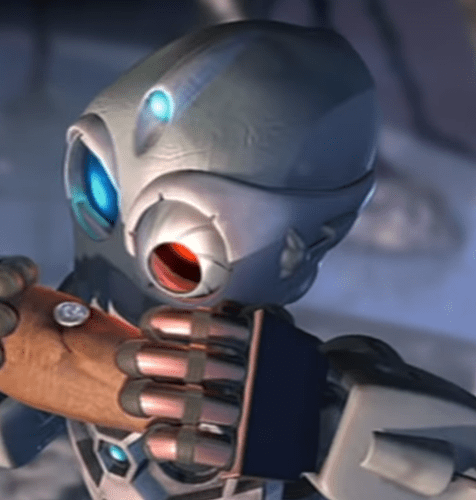 So then how is Nuju able to "frown" with the same diaphragm once he becomes a Toa?

By the very way a diaphragm works, this should not be possible. It's not like it was needed to express the fact that Nuju is frowning out of sheer concentration, we have his whole other eye to tell us that.
This is just silly and it is one of those small insignificant details which have always bothered me.
…
On a more positive note - as many fans, I like the Nathan Furst score and in particular the various incarnations of Lhikan's theme. During the Great Temple chase, a theme plays which has all the great musical motifs, but near the climax it "changes direction" (I do not know the proper musical term for this, maybe someone can educate me) and this cuts of the theme. I find this slightly dissapointing in a sense that I wish the theme had continued a little longer.
Imagine my catharsis when I sifted through the BioMedia project and found out that there was indeed the extended verion of that track! It was just as good as I have always imagined it would be
What are your extra specific experiences be it good or bad?