Hello everyone,
So I decided to have a go at drawing Helryx and designing a possible mask for her.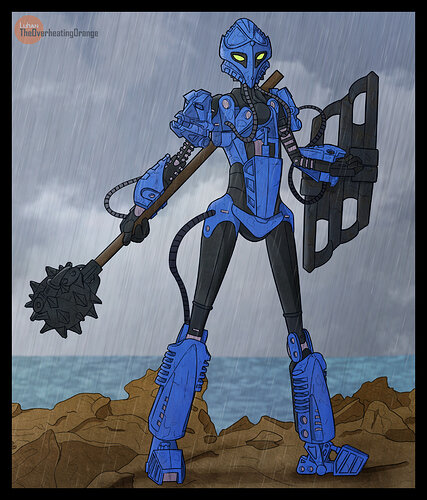 For the mask I decide to go with the design which is simple but still matches the armour that Moc uses. I also threw in some early 2001 mask shaping.

I hope you guys like it!
Update:
A small visual fix to the main image's backgound and tweak to the lighting to see the details better.