Yes, I know canonically the Jedi Exile is a female, but when I played KOTOR II I was a bearded guy with a green lightsaber. Also, the watermark is there because I don't want this easily stolen.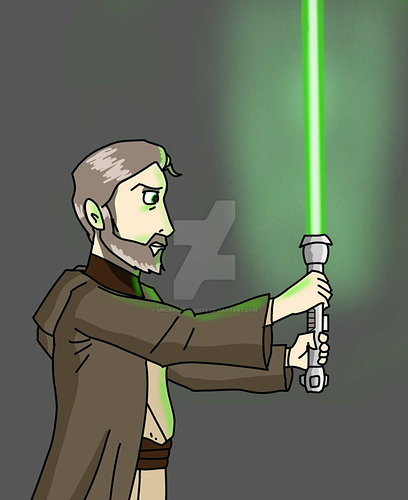 The Jedi Exile, after collecting all the pieces, builds himself a green lightsaber, signifying his devotion to be a Jedi Consular.
I drew this after completing KOTOR II as I found it to be a fantastic game, but unfortunately had a few cons which are big and cannot be ignored. Regardless KOTOR II is a fun ride and I would totally recommend it to anyone, as long as they have the Restored Content Mod.