I think he means complete but used as in no factory seal.
For how much can you get those T-Shirts? I'd like to get myself one too. (Hopefully they do ship internationally…)
Egg nog. The sweet lifeblood of my Christmas spirit
Here be the link. Currently only the regular TTV logo ■■■■■ is available, but other designs will be in the rotation once the Christmas season is past.
How much did you paid for it? As far as I know, this polybag usually sells for like 10$ on Ebay, which is kinda a waste of money, to be honest, since nothing in that set is exclusive, and it's not rare either.
He probably didn't pay for it
I didn't pay anything for it. It's a stocking stuffer present. You know, the 12 days of Christmas?
Then you are lucky dude… Getting polybags for free isn't very common. I also got a Ninjago 2012 polybag is a random Christmas gift a few years back…
I bought one for $3 at the store back during the summer. It wasn't expensive. However, online prices such as eBay are more likely to inflate the price.
Just got the newest addition to my Kamen rider zi o armory; fourze armor.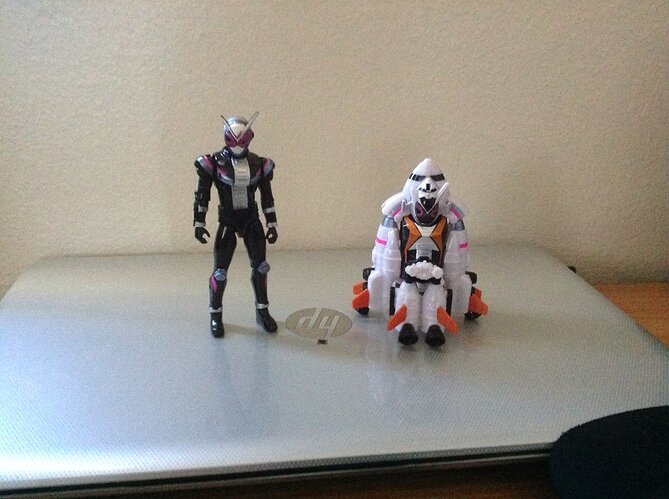 It's just unfortunate this line is skipping most of Geizs armors.
Yesterday I found a Lloyd Brickhead at Meijer, which is surprising considering that that Brickhead retired at the end of last year and my Meijer hasn't stocked any Brickheads for the majority of this year.
I don't know how rare or expensive those things generally are, that thing would be worth 10$ at maximum…
Newer amiibo retail for $14.99 (before tax) USD. ebay tend to sell her for $25 sealed.
But its Zelda.
@LegoDavid Turns out she's retired, so the price went up a bit.
@Square Yeah, thankfully the second hand video game store I got it from sells them for their estimated worth according to the internet. Plus, I've never got an amiibo before, and I felt bad going twice and not buying anything.