Since when are there so many How to Train your Dragon movies?
There are only three movies. The rest are cartoon shows.
Fifteen bananas. Or claws, or tentacles, or eyebrows, or horns, or whatever you want to do with them.
…
I saw two words
"Lego store"
I am very curious
Now, with proper image rotation: witness my LEGO store purchase.
The Boba Fett I will remove the keychain from and replace the helmet. Effectively getting me a Boba Fett minifigure on the cheap.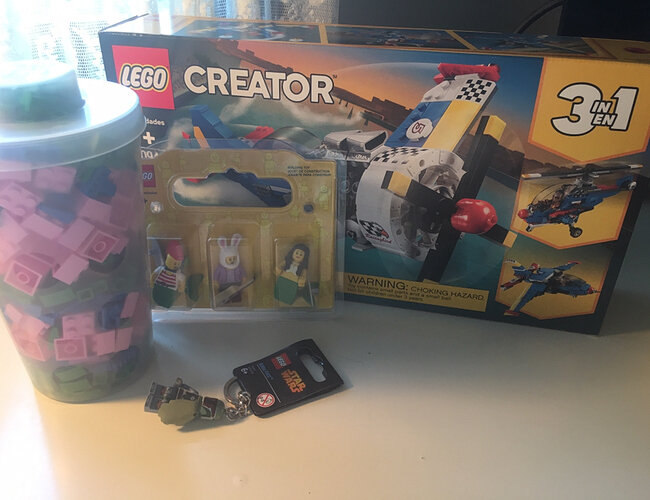 Where did you get that minifigure pack from?
sheesh, your pick a brick wall has some outdated selection
I wish my LEGO Store had that…
Yeah it's not ideal but at least with the pink I can build a giant Unikitty castle that much easier.
Pictured: Devastator, just happy to be here. Cyclonus, not wanting to be seen in public. Rumamuck, curious about something in front of him. Runabout, very interested in something off to the left. And Grand Maximus, absolutely ready to murder the camera man where he stands.
is that actually what the avengers logo looks like in romanian
Yup.
Tho it actually means Revengers. As far as I know, there is not a direct translation of of tge verb to avenge, and I think they mean the same things.
Close. Revenge indicates that you are the victim, while Avenge can be for you or another person.
Well I finally got a job so I decided to spoil myself a bit

Also won this in a drawing at the model shop I bought those at