i'm debating whether to like or flag this
So, you know how the Lego 60's Batmobile set didn't come with a Robin minifigure? Well… I couldn't afford the Robin that came with the 60's Batcave set…
However, I found a Teen Titans Robin for $17 on eBay, which, with some customization, is the next best thing in my opinion.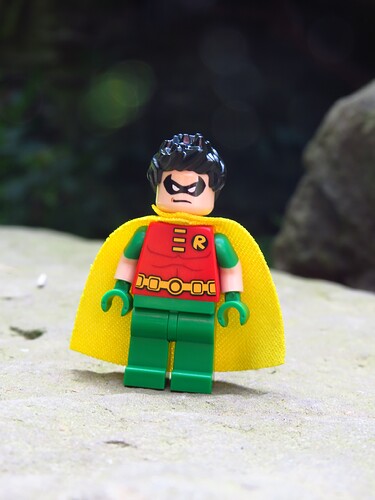 Is it perfect? No. Is it an acceptable replacement? I'd say so (though I might have to make some custom decals for the legs at some point…).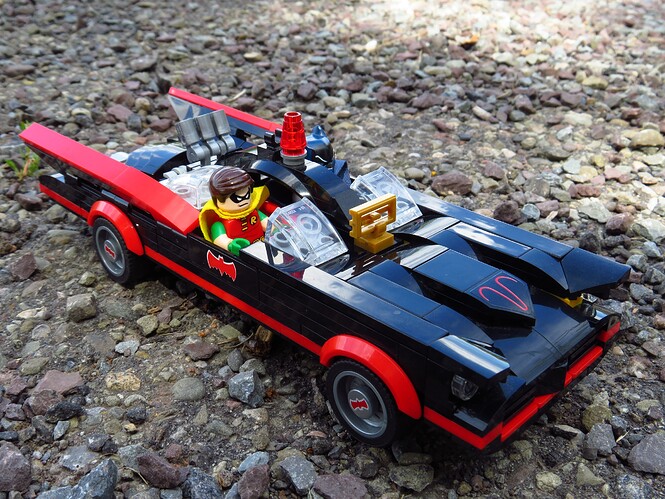 I mean, it looks so much better to actually have both Batman and Robin in the Batmobile.
"It wasn't just good, it was good enough"
Got the new Sanctum modular set two days ago, it is way better Irl than in the set pictures tbh.
it won't let me upload pictures right now, so none this time
I'm just shocked that racie isn't actually black.
How do you know that's my hand?
Went to another car boot sale, found G1 Grimlock for 50p and a Florina Tart plush by Olyfactory for £2: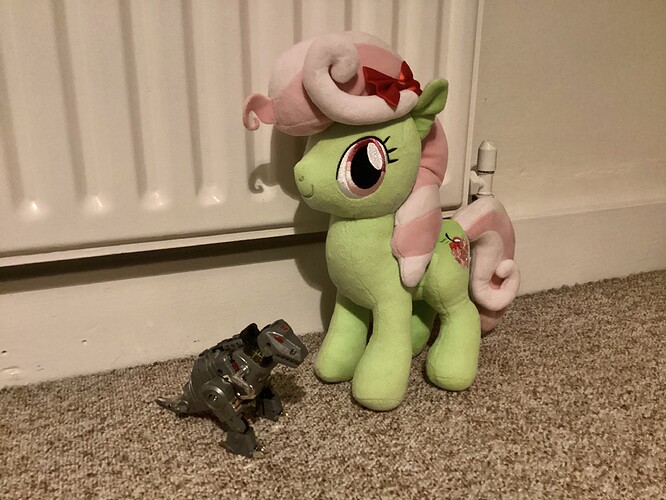 one of the things in this picture i like
the other is a cartoonish horse
oh wait I almost forgot
I also got this little figure of the fat controller from Thomas just because I think he looks funny
he's the perfect size to ride grimlock if you flip up the diaclone seat in his back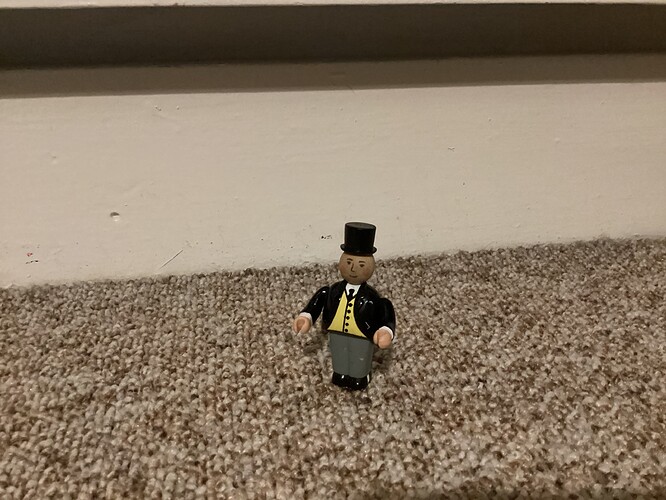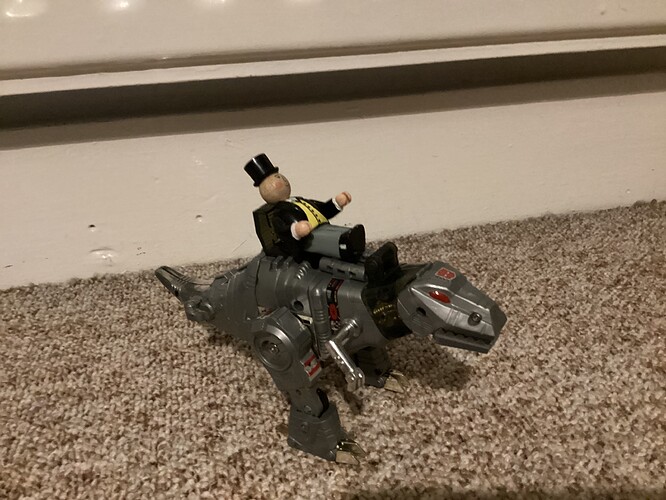 after reading some nasty stuff on BZP this has really made my day
time to go ruin it again
I think grimlock deserves better than that
Lol, racie's self moc confused me. It clearly represents someone of color and for the longest time I thought racie was black irl.
I thought on the first day of BrickFair I wasn't going to spend any more money at BrickFair. I was wrong.
(Polybag and badge were free. Not pictured: A Pepper Roni t-shirf that needs to be washed.)
That's why you always bring more then you think you need; I'm going to a con in a few weeks and while I don't want to spend almost 800$ that's what I'm bringing.
Cons just have that effect that you can't stop yourself.