These are the G3 designs for The Shadowed One and Lariska I made:
For the The Shadowed One I combined some Umarak in the body, with a bit the original Shadowed One in the mask. With Lariska I just mead her have a metal prosthesis, on her left arm. Her daggers are poisoned. The masks do not have any powers, they are used to keep thear identities a secret.
Hordika Dragons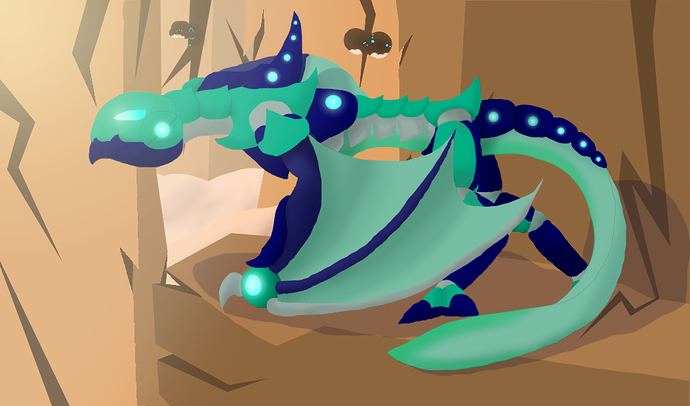 Hordika Dragons are a type of Rahi, who migrate to the island, once a year. They nest on the cliffs in the desert, were they lay their eggs in shallow cliff side holes. Their eggs need dry and hot place to hatch.
The Hordika Dragons are highly aggressive and territorial. Because of this the Matoran always avoid them. The Hordika Dragons produce electricity, with which they hunt their prey.
All though Hordika Dragons are aggressive towards any other living beings, ther hatchlings do imprint on the first being they see.
The Shadowed One knew about this and planned accordingly to get some of their eggs. Before The Hordika Dragons came, He and some other of his hunters made a subterranean tunnel to one of these nesting holes and waited for one to come and lay eggs. And when they were not looking he took 4 eggs and got out of there before they notice. After that he just waited for them to hatch. When they did he mead sure to be the only one in the room. And when they immediately imprinted on him. Now they ar his loyal, deadly and obedient pets.
I'm thinking of creating designs for the other dark hunters. But for now, it will be all, until I have more time, so stay tuned.
For more dark hunter designs: