Alright, so I had kind of a cool idea that since Lego is expected to announce Bionicle's return in four days, we can take each of the three remaining days, starting tomorrow, and countdown. Each day will be themed after one of the three virtues, the first day will be Unity, the next Duty, and the last Destiny. So let's have a grand time being hyped! And let's hope they really do reveal Bionicle's return in four days otherwise I'll have to edit this and reuse it for comic-con in October.
UPDATE: It's 9-16-14, and the first day of the countdown, Unity Day;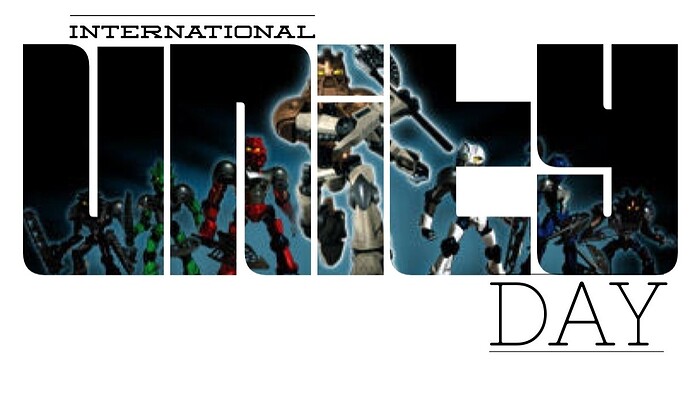 and we celebrate with lots of United joy and remembering what we're here together for. Credit goes to
@Yoni_Green
for the poster image, enjoy the celebration!
UPDATE 2: It's now 9-17-14 and the second day of the countdown, Duty Day;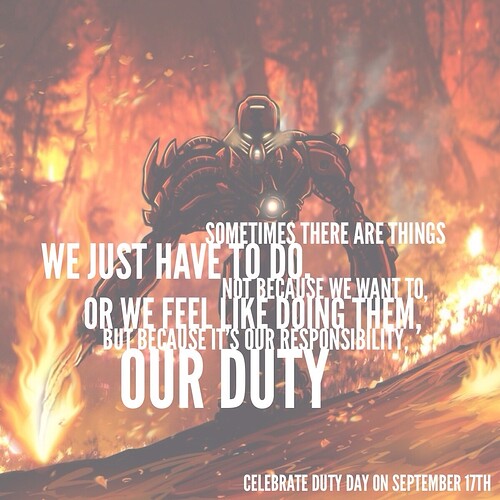 and today we focus on our duty, the things that go into keeping such an exemplary community alive and well and what other duties life holds for us. There are different activities and fun little games and discussions planned for the rest of the day, so don't miss out, go take a look at the different topics focused on today,
Duty Day
. Credit goes once again to the helpful
@Obviously_Yoni
for providing the impressive poster for today.
UPDATE 3: Today is Destiny Day, 9-18-14,

and while we have endured a lengthy forum downtime our celebration cannot be hindered by mere material defections, as our spirits rise united, having done our duty, here now for our destiny, to see Bionicle brought back. Tomorrow is the big announcement, and we all wait with great anticipation. Credit again to
@Obviously_Yoni
for a great poster image, this time voted as the winner in a competition to make the most fitting Destiny Day poster image.