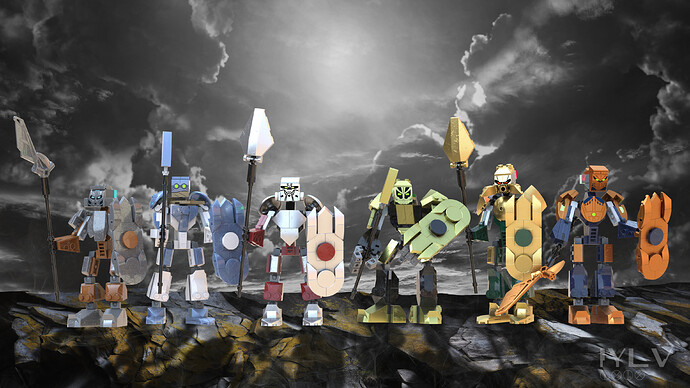 Thanks to @Stuubh's Toa Norik & Iruini Design, and for their respective mask prints.
Extrapolated the other 4 Toa Hagah myself.
Includes pieces in unavailable colour for this rendered version, though I have an alternate version with all available colors (pearl sand blue substituted for sand blue, metallic green for olive, copper for medium nougat, etc).