Hey everyone,
This is my art entry for the Hagah contest. It's inspired by the style of Randy Elliot's Bionicle comic art from the 2004-2005 era.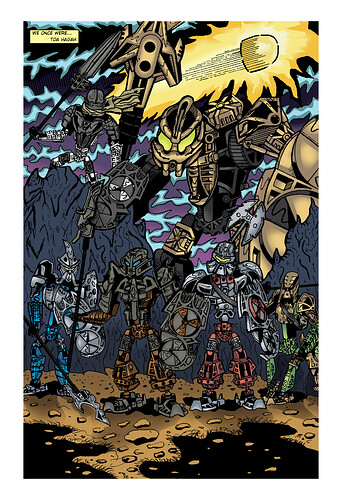 (No textbox version)
---
Here's Gaaki's custom mask of Clairvoyance…
---
Pouks' mask is the same used in the the MOC by @Kodiak
Here's a link.
---
I'll let the art speak for itself, it took me way too long to make!
Thanks for checking it out.