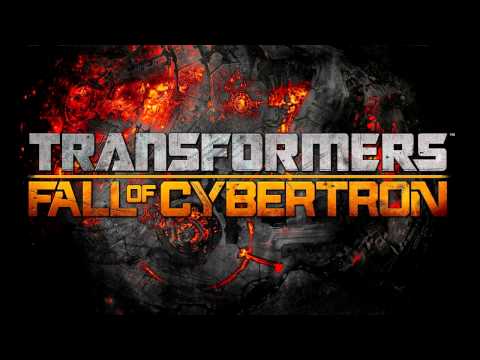 Far into the history of Cybertron, the Great War that once ravaged the galaxy is little more than a distant memory. The world is populated by Maximals and Predicons, while their Autobot and Decepticon ancestors hide away in exile, deep within the reaches of space.
A Decepticon worshiping cult of Predacons have managed to achieve the impossible. Through dark ritual, they have revived the original tyrant Megatron, bringing him from beyond the grave. The Decepticon warlord wastes little time, and quickly overpowers an unprepared Maximal military, claiming the world for himself. He sends out a message into the stars, calling for all his followers to return home, and place Cybertron firmly under Decepticon rule.
17 years pass, and Megatron's message reaches a distant colony. A small outpost, home to refugees and escaped prisoners of an alien blood sport. Learning of the fate of their home, a young Predacon decides to do what he can to rise up and save his home. Inspiring a small band of rebels, it is up to them to return to Cybertron, and liberate it from Megatron's tyranny.
---
Welcome to Rebirth of The Tyrant! An epic tale of war and revolution. A story and game I've spent a long time putting together, and now its finally time for it to begin.
This RP is also a sequel to my previous project, Tournament of Terror. But if you weren't a part of that, don't worry. I doubt its events will come up very much.
Its also worth mentioning that this story takes place in a continuity/universe of my own creation. All with its own rules and lore. It would be too much to go through everything that might be relevant to your characters, so I'll simply take things in case by case basis, pointing out any potential discrepancies so that everything works well.
---
Rules:
There is a character limit of 3. If you want to introduce any new characters after you've hit the limit, you need to get rid of one of the ones you already have.

Be kind. Be respectful. This is a game after all. All in the name of fun and adventure. I don't want to see any hostilities between players.

No OP characters. Keep things fair and balanced.

Play reasonably. No auto hits, infinite dodging, acting with information your character shouldn't know, etc.

Death is permanent. If your character dies, they're dead for good. No revivals.
---
Character sheet template
Name:
Gender:
Faction: (Maximal, Predacon, Autobot, Decepticon)
(Due to circumstances from the previous game, everyone's gonna be on the same size scale, so autobot characters won't tower over maximal ones, and so on)
Alt mode:
Appearance: (Visuals are preferred, but a text description is just as fine)
Weapons/Abilities:
Personality:
History:
---
NPCs
There will be a small number of some of my own characters who will be joining you on this adventure. They are as follows. (Credit to @decepticonaiden for all the art)
Maximus


A young Predacon pirate with boundless optimism and determination. He has a habit of jumping head first into danger, if it meant doing what he believed was the right thing. While such a mentality is certainly noble, its nearly gotten him killed more than once.
Bluntforce


A level headed Predacon mechanic. Best friends with Maximus. He's often the voice of reason within their small group. While he's never been the biggest onb grand adventures, he always enjoys spending times with his friends, even if things tend to get dangerous.
Torchwing


A mighty Predacon warrior, and best friend to Maximus and Bluntforce. He has something of a fowl temper. Easy to get agitated and lash out. But he's also quick to protect those he cares about.
Axis


A kind Maximal historian. She's good friends with Torchwing and Bluntforce, and close conjux to Maximus. She's the one who most often keeps Maximus from getting himself killed. She's fascinated with studying the ancient history of Cybertorn, and all its many mysteries.
Princess Thea


Young princess to an alien race known as the Vex. She's a bright and curious mind who loves to learn new things outside of her own empire. Even if she has to find most of it without her mother's knowledge or permission.
---
Approved Players:
@ProfSrlojohn
@ajtazt
@traykar
@Chromeharpoon
@Mr.Monopoly
@Rukah