Lol Ed's face on Supermans body. Perfect combo.
DC SHUCKS AND U SHUD FEEL BAAAAAD
Wonder woman is… terrifying. Put a mahiki over it.
Eljay being aquaman is genius.
Sorry, but who is that as Green Lantern?
But wry? I'm going with their avatars.
Takuma is his old avatar and so is Meso, and I had to find a Zaktan that wasn't all square.
Takuma.
I call fire storm!!! Also this is great and how dare you insult the glory of Zaktan/ @viper as Wonder Woman @SpookMeister ! But hey great job booster!
Making Eljay Aquaman is quite the statement.
Out of all the Zaktan images out there, you chose the Bionicle Heroes version of Zaktan…perfect

One thing: I think Kahi would be better as the Flash and Venom was cyborg.
What if Jason Mamoa's Aquaman turns out to be X-TREMELY B.A.? I guess he could fill in for Robin.

Chris O'Donnell version, of course. /s
Well, that's the awesome-looking Aquaman. The one Booster Gold chose happened to be the classic look, which looks pretty silly and is the most hated version.
This was a pre-made poster from New 52, and this Aquaman is the best Aquaman
If this was classic, Cyborg would be Martian Manhunter instead
Here's the original poster I used: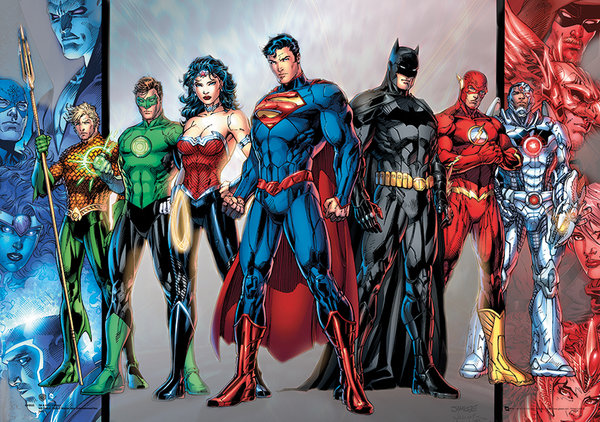 I don't think it's that silly. In fact, it works well with the Miru.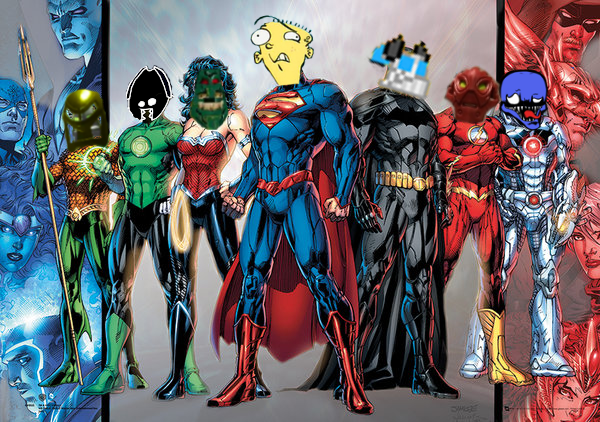 Ah. That seems a lot better now.

BatMeso Should have his Arm Crossed since his face on Batman makes him looks like a Guy in A Background of Rap Videos (The one Slowly Headbanging with its arm Crossed)
NOSTALGIA The Only Thing Keeping The INTERNET Together
Eljay as Aquaman?
---
This is really cool, good job!

Eljay as aquaman?