I hope so. It should always be a thing
Don't know if this is popular or not, but I believe that Greg Farshtey was a huge waste of a creative talent. His writing was very intense and his worldbuilding was top notch, yet where is he now in life? Writing LEGO Life magazines for kids that nobody reads. I firmly believe that if would have been able to write his own stories independent from LEGO, he could have had a high chance of becoming a Bestselling Science Fiction author.
As it stands, his impressive Bionicle books are remembered by just a niche community of die hard fans, while the books he wrote for other themes (Exo Force, Ninjago, Hero Factory) are all but forgotten at this point.
I don't know what determined him to continue working for LEGO up to this day, but honestly I feel like he should have quit long ago and let his full creative potential flow out.
I'm no expert but I'm pretty sure he still does writing work outside of lego.
Well, he's posted a story here on the message boards, if that counts.
Can you give any examples? Has he written any book of his own unrelated to LEGO?
I don't know of any other books he's written, but he recently started a new original story
Why must you remind me of this
WHY I SAY
It's an important moment in Lego history.
Is this one of those "chima" sets I've heard so much about?
no - it is the year of the tiger commemoration set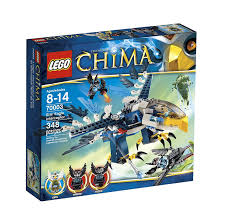 this is a chima set - also one of my favs
this is a chima set
Huh, it says so right there on the box, amazing! There is a peg-legged raven man with an eye patch shooting at an eagle ship, which itself is chasing another raven man with a hook hand and a crystal. This may be one of my faves too, though I don't understand why the eagle woman has mammaries. Birds are avians, not mammals. The eagle woman mammaries are even weirder than the realistic tiger behind imo and it's stuff like this that keeps me from liking chima.
Kalmah is my favorite Barraki (idk if this is unpopular)
The Golden Skinned Being would've been better if he were only a fusion of the piraka. The team have an odd theme of fusion that reoccur whatever they're in the story. First it's the defusion of Vezok, second the fusion of the ignika and Vezon, third the piraka fusion, fourth Vezon and the olmak and now the golden skinned being. The team was known for constantly stabbing each other in the back and as a result had no sense of unity. Being fused into one could be a warped perspective of the virtue as the GSB would later on roam Spherus Magna in search for Vezon so they can be truly "whole".
Well, if anything, it certainly won't be a very popular opinion:
I doubt that the community, on its own, could keep Bionicle alive by making MOCs and other fanworks.
Don't get me wrong, I really love and admire all the great content that the various members and groups of fandom have brought to the table over the last 6-7 years.
However, my current view is that even though there are so many great fan projects and creations, they do provide some chew for the still active fans. Unfortunately, I don't really see them engaging or interesting anyone outside the pre-existing fans.
I don't think they generate enough interest among potential newcomers to keep Bionicle as a theme alive beyond the existing following.
I've written a post about this before, in a Face Book group. Although there was a person who, by his own admission, is a member of the RedStarGames Role-playing Games team. He said that there were a lot of people interested in their games who had got to know their stuff through their circle of friends.
But, considering that the largest bionicle centric groups, like this message board, or BZPower, only have a few tens of thousands of active members. (at least, the last time I read about this, they did.) It's not very likely (IMO) that the amount of these new fans would be enough to sustain any meaningful long-term interest for bionicle.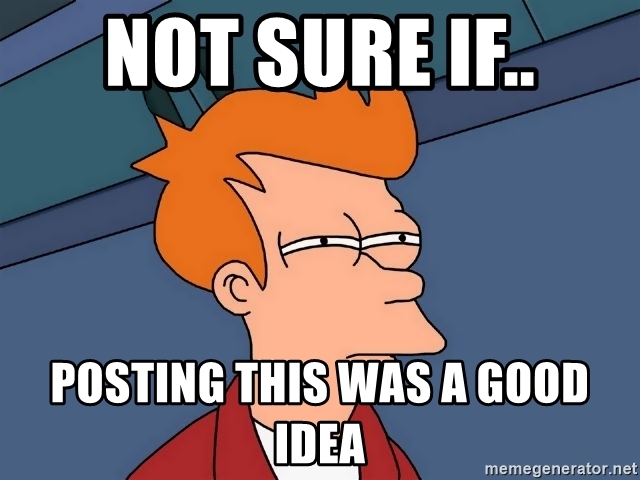 Except that … it has? For over ten years? There's a very important difference between keeping Bionicle alive and bringing in new fans; specifically, we don't need the latter to accomplish the former.
Dreamer has a point in that, unless we bring in new fans, the community will only shrink over time.
Oh.
Well like …
Well now it's my turn for the unpopular opinion.
Is there a different expectation?