Sounds like a good place to go if they sell fuzzy white/pink Hello Kitty brand socks.
I have this hand me down pair of thick grey adidas socks. They have like ribbing in the middle of the foot which is good. A good thing.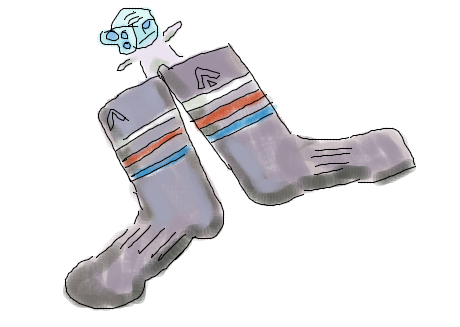 Star Wars socks.
Got them semi-recently, nice and warm.
Like um
Socks
White socks I guess
Black Socks, Black, like my soul
The poop sock definitely
My Mac and cheese socks
EDIT: I recently got Animal from the Muppets socks. These are now my favorite
I now have Abraham Lincoln socks and they are honestly the best socks ever