The way you made mine, I think it would make more sense as a normal kanohi
I sort of wish we had this furring the voting, but it's great to see now.
Me likes.
Me like-y-s it very much.

This is really a big project! Thank you for your redraw!
This is very different from my artistic style, but I am surprised that you have captured all my design priorities!



Wow. These all look absolutely amazing. I really like your style, I guess.
hey has anyone actually managed to get a image of all of them?
hey can we see what they all look like?
ok never mind
EDITED FOR TRIPLE POST - Spiderus Prime
you can see them all by clicking the picture.
Can someone make 3D files for these masks please.
I've done three so far, I might do more later…
and here's the prototype 2015 mask of creation I modeled too:
These are great! If you do mines then could you contact me if some details are odd? Like if some areas are under-detailed or the reference sheet isn't clear enough
Sure, I might have to make modifications if the different views don't match up in 3d.
@KanohiReqi How's This?
I had to change the shape of the antlers a little in side view because they had to be longer to look the way they do from the front while being curved.
COOL THIS AMAZING! Off topic but it's weird but I never got notified. The vents are supposed to be more consistent, the leaves in line with the crown and the fins go back a little like the garai that's mainly my fault on the ref sheet
So the "leaves" are sunken into the crown instead of raised? And are the vents all parallel? I'll see what I can do about the fins being more horizontal if you want.
The leaves are fine they just need to be in line with the crowd's overall shape and yes, the vents are all parallel. Thanks for listening
Okay, here are the changes before I render everything: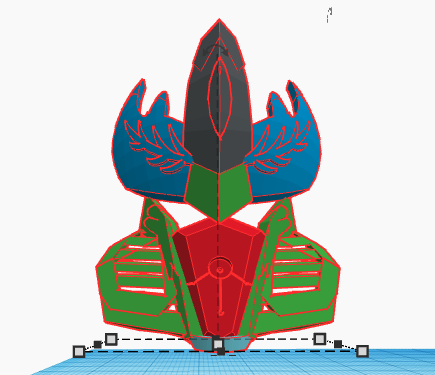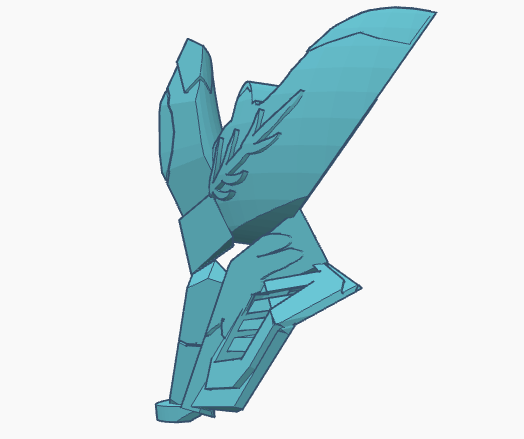 Only a few left to go, but I put all the finished ones in this stud.io parts pack:


https://drive.google.com/file/d/17tS2peEjAEoTyZEkXzRgJDQNNPTcS881/view?usp=sharing
I did a render for most of them. It was difficult due to issues with connectivity.

Mine is smaller than expected.
This mask is amazing but the detached parts don't do it any favors.
Which one do you prefer?