I remember those. The first few versions of my kovlaw moc used one of those masks before I switched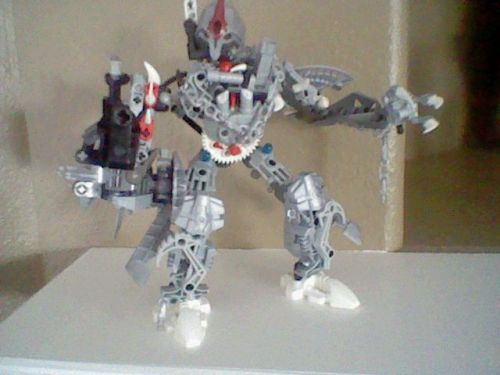 Just remembered this but Neo Shifters once had a video game on the old Mega Bloks site, it was an online game where you could interact with other players. I remember it being fun.
Oddly enough I vividly remember seeing the commercial of these and saw them at Toys R Us back in the day. Needless to say, 9 year old me was less than impressed by the Neo Shifters and given the plastic quality of the figures being apparently less than stellar perhaps I wasn't wrong.
I remember Neo Shifters. I own this one: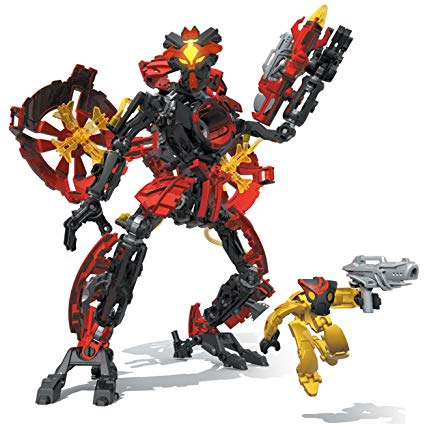 -except some of the joints are broken. In fact, this is the one LEGO-ish thing I couldn't assemble myself. I want to build a LEGO version of a Neo Shifter someday. They look pretty neat, like Bohrok mixed with Toa.
I had the green Neo Shifter too. They are a bit like a Transformers/Bionicle kind of figure when i think about it. being build able while also being able to transform.
I had one. it was blue and white, with a tiny one that fit inside.
I think it was this one.
I notice. odd. take 2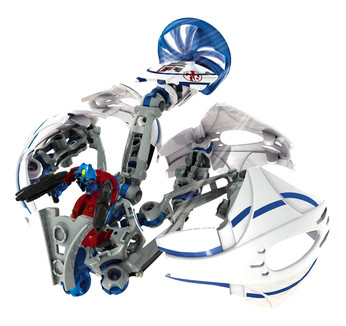 the only parts of it i can find are 2 of the outer shell pieces, 2 limbs, and that little armor thing in front of the little guy.
Oof.
Sounds like it got demolished.
Oh yeah. I'm the only person I know of to have broken the axles off of bio weapons… and to have crushed in the sides of a lime green 2x2 brick.
wince
That's…
Interesting
How-
How does that happen?
I broke the bottom axle off of a silver 2009 mata nui sword, which can be used for some interesting constructs.
and the axle off of a silver 2007 matoro claw.
i'd send a pic but it won't upload.
Are Neo Shifters compatible with Bionicle's system?
Only a very limited amount of the pieces are.
You know, I just realized that we have much to appreciate about Bionicle/Hero Factory bootlegs.
Even though they aren't real Lego sets, the bootlegs in a way keep Lego constraction alive and allow it to live on in other toy brands, even if they are knockoffs. They are essentially the legacy of Lego constraction.
And even if none of ths pieces are new and they're only recolors/reskins, they somehow manage to make it feel like you're building a brand new Bionicle/hero factory set.
Because although some sets are replicas of original sets, there are a good bunch that provide their own unique combinations and models.
So, in a way, we have Lego bootlegs to thank for keeping the spirit of lego constraction fresh and alive.
Very true. and who knows? Maybe it'll convince LEGO constraction is not a lost cause.
That's a great MOC!
and @Mctoran this is 100% true. Lego has essentially abandoned the concept. But it was such a great idea that seeing its legacy live on through bootleg brands is a blessing, imo. That's why I try to collect every interesting set I see. Hopefully this will incentivize the bootleggers to keep making them. Or more importantly to spur Lego back into action. I have no clue how much they pay attention on the socials. But I have almost 3500 followers on my IG account that's solely dedicated to MOCs. Other builders who are way better than I am have 5-10K followers. Is that enough to entice Lego off the sidelines? Who knows. But we can dream, right?