Ok, but how do I do that? I'm a noob, so I don't know anything.
Highlight your topic's URL.


Right click and press "Copy".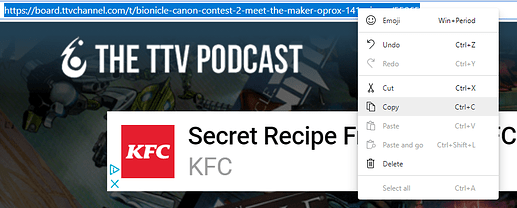 And then when replying click on the chain icon, then right click and press "Paste" into the first box.
Then click "OK" and your all set!
Finally made it! Here's my entry:

This is the ring, right? Welp, here's my hat! Best of luck to everyone!
I didn't originally plan to, but uh… well, guess it happened anyways:
Entry Link:
There's been eleven entries today! did the Helryx contest have this much of an influx of entries near the end?
nope.
The Helryx influx was for the entire duration of the contest