I'd like to start by saying that I have no quarrels with TTV's old project, "Brickonicle." But it never really excited me. It never felt like the BIONICLE I grew up with. Here is what I would love to see with a BIONICLE reboot. I created these custom parts. I will be working with friends on making to-scale system sets of Mata-Nui. The beach is where BIONICLE belongs, and the Toa behemoths woke up on that beach. And I wouldn't want my "Brickonicle" any other way. I currently only have basic figures and 1 playset completed, and I know for a fact I would not be able to submit this to LEGO ideas due to custom part issues.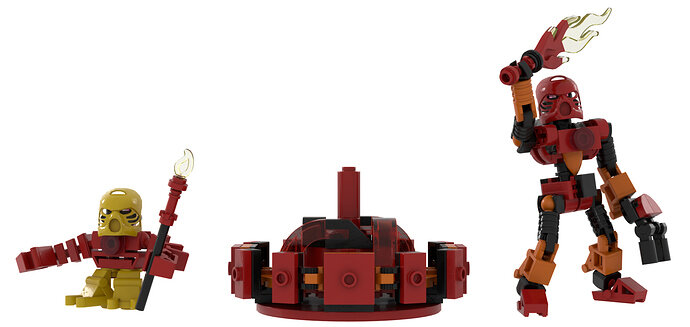 The Matoran arms would be made of a soft plastic similar to that of the shoulder parts from the NEXO Knights robots (https://www.bricklink.com/v2/catalog/catalogitem.page?P=22392#T=C)
Toa Kopaka
Toa Pohatu
Toa Tahu
Toa Lewa
Toa Gali
Toa Onua
Playsets are now a thing! I am working on Rahi first, and once all 6 are done, I will work on full Koros, then the Mangia and probably the Kini Nui, too.
[details=Tarakava VS Kotu and Maku (The search for the Golden Kaukau)] To summon the Toa, the Matoran of Mata Nui must collect the 6 golden masks and return them to the Suvas before Makuta's power becomes too much. Help Kotu and Macku discover the ancient mask so Gali will finally come to their aid. But the Tarakava lurks below, so watch out!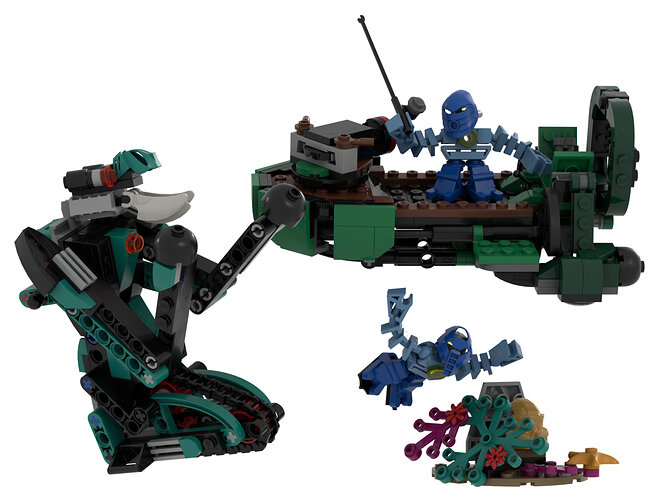 [/details]
[details=Muaka VS Kopeke and Ehrye (The search for the Golden Akaku)]
After countless years of surveillance, Kopeke finds Kopaka's golden mask guarded by the terrifying Muaka! With Ehrye joining him, it's time for an expedition! They must cross the drifts and battle the beast to summon the Toa of Ice!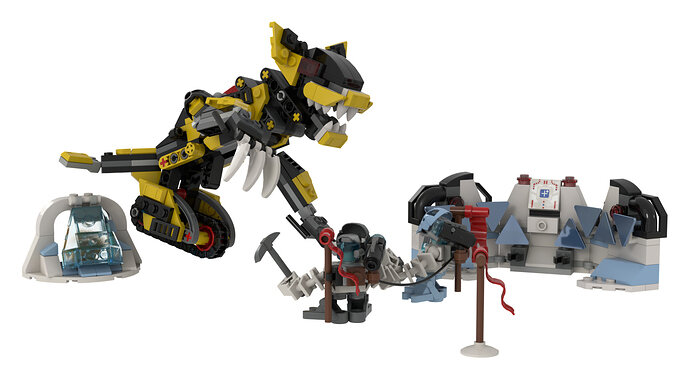 [/details]
Hopefully, this interests the TTV community, and I can't wait to hear your feedback.
[I used Stud.io, Custom part creator, and Blender.]