First things first, I'm aware of the various marbling colourpacks, but that's not what I'm looking to do.
---
I've noticed that some parts in stud.io, both Custom and Master, come with a precoloured section, such as the Hordika tools or Hero Factory 1.0 weapons:
These colours remain even in the PartDesigner tool: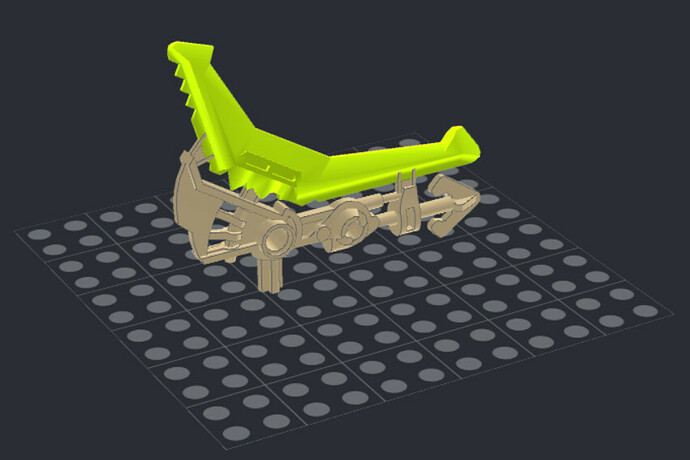 My first guess was that the coloured section was perhaps just a large decal, but stud.io won't put decals on curved or overly-detailed parts.
How can I save a file with colour such that it will still have colour when I import it into stud.io? Is there a special file type than I am unaware of? I have currently figured out how to save my coloured part as a GLB file, but I can't figure out how to convert it into a format that stud.io will accept while still maintaining the colour.