[Updated as of Brainstorm Episode 19]
After hearing some of Brainstorm episode 19, I think I've pieced together a new possible island layout that fits all the various details that have been currently mentioned.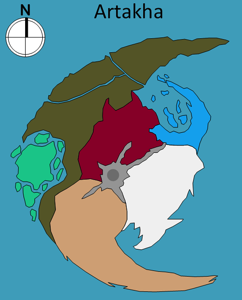 Current canon details about the island:
Mangai (specifically the volcano) is close to the island center.
Mangai and Ihu are separated by the volcano/volcanic ridges.
Mangai, Ihu, and Tiro all have access into Motara through the Merchant Gates.
Tahu exits Mangai in episode 2 script, and is in a forest (most likely Tiro).
Kanae can be found on the outskirts of the forest in episode 3 script.
Fan details:
Tiro forests should be fed by rivers from Naho. (My own thought)
Naho's bay should be near Mangai instead of Ihu.
Island shape looks better when curved, and has a unique look to stand apart from islands in G1 and G2.
---
Previous designs: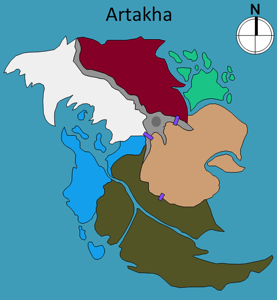 Version 3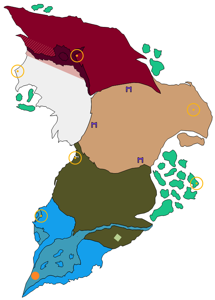 Version 2 (left) and Version 1 (right)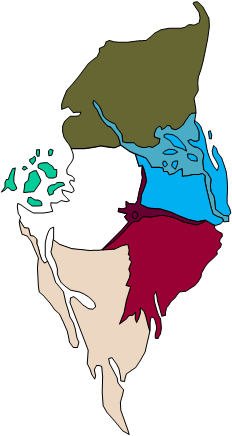 Ven's version, based on Mata Nui.